Joint pain and stiffness are unwanted physical symptoms associated with arthritis. Yet millions of Americans suffer from chronic conditions every single day. Fortunately, there is a way to help with joint pain and stiffness using chiropractic care.
Joint Pain and Stiffness: Arthritis Symptoms
The primary symptoms of arthritis are joint pain and stiffness. These areas are in the musculoskeletal system and can be treated with chiropractic adjustments. The use of chiropractic care also includes massage therapy, cryotherapy, and physiotherapy for pain relief. These treatments also work to help boost immunity and strength in the joints. This helps to minimize arthritis symptoms, making it easier to be mobile without causing painful swelling.
Joint Pain
The most common symptom of arthritis is joint pain. This type of joint pain can occur in the finger joints, shoulder joints, ankle joints, and knee joints, as well as the hip joints. Chiropractic services work to reduce swelling and inflammation associated with joint pain. As a result, you can increase your mobility and activity level without incurring physical distress. This helps boost your immune system and endorphin level, which is a natural pain reliever.
Joint Stiffness
Another common symptom of arthritis is joint stiffness. If you are suffering from stiff joints, you cannot move your fingers, legs, or arms without difficulty. This makes life miserable and the pain can be unbearable. We are here to help. Using chiropractic adjustments and a variety of therapy treatments, our chiropractic doctor will reduce your joint stiffness and pain.
Causes of Arthritis
There are many causes of arthritis. For example, arthritis as the result of a disease in the immune system is called rheumatoid arthritis. If you are suffering from rheumatoid arthritis, the disease ravages the lining of your joints. Over time, you lose mobility in the joints due to a lack of tissue. This is related to osteoarthritis, which causes the cartilage in the joints to deteriorate.
Injury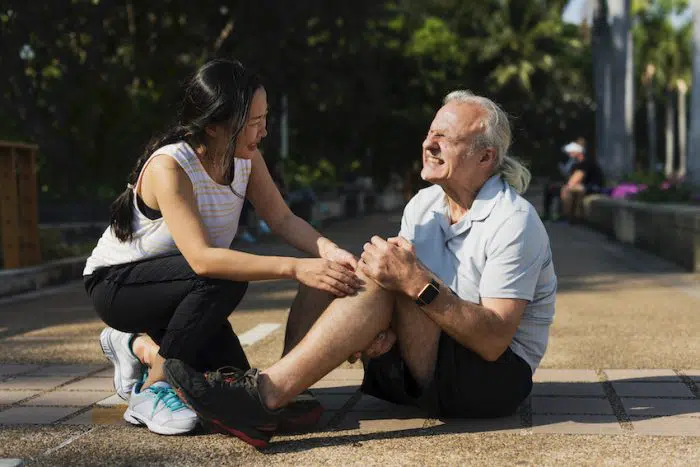 If you have suffered from sports injuries or work-related injuries, chances are you could have arthritis. This is due to a build-up of uric acid in the blood related to an injury in the joint. Joint pain and weakness associated with surgery after an injury can also be a cause of arthritis.
Abnormal Metabolism
Your metabolism plays a big role in determining how healthy you are, even when it comes to arthritis. Someone with a low or abnormal metabolism might have an underlying disease that can cause arthritis. This is the case with lupus, for example, which affects the immune system.
Genetic Inheritance
If your parents or grandparents were diagnosed with arthritis, there is a higher likelihood that you, too, could suffer from the disease. This relates to environmental factors as well. For example, someone who lives with a parent with arthritis who has limited mobility will also most likely have a reduction in mobility. Therefore, as they grow up, there is an increased chance they will have joint pain associated with a lack of exercise.
Infections
Whenever you have had an infectious disease, this increases the risk that you could develop arthritis. Infections, such as psoriasis, can cause a person to suffer from arthritis in the joints. For instance, if you suffer from psoriasis on your elbows, you may also have immune resistance in your elbow joint.
Immune System Dysfunction
Immune system dysfunction is also a reason why patients suffer from arthritis. The body needs to have proper immunity to diseases to protect against osteoarthritis and rheumatoid arthritis.
Seeking Treatment for Arthritis in South Bay, CA
Zaker Chiropractic is the leading choice for pain and wellness services in Los Angeles and Orange County. Their team of chiropractic doctors, Pain Management Physicians, Physiotherapists, and more are here to help in the treatment of your arthritis in a non-surgical and drug-free way. This can also include the safe and professional use of cryotherapy, decompression therapy, chiropractic adjustment, and massage therapy. Free consultations are provided for new patients with limited space available for services.