Sprain Treatment is provided by Zaker Chiropractic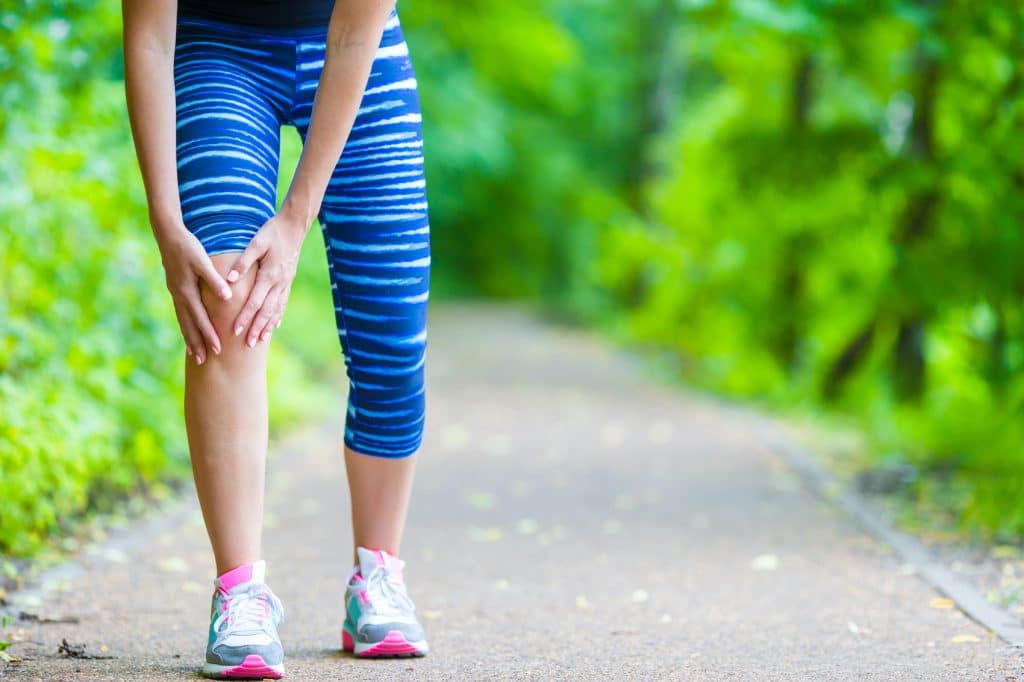 At Zaker Chiropractic, we see a wide variety of healthcare concerns in our offices. One of the most common has to do with sprains. Almost everyone has suffered a sprain at some point. They come in varying types and severities. We believe in patient education, which is why we recommend that all of our visitors read through some of the helpful information below.
What are the Different Types of Sprains?
A sprain occurs when a ligament is stretched beyond its limit and tears slightly. Some of the most common sprains include:
Sprained Ankle: A sprained ankle occurs when the ankle rolls and sprains one or more of the ligaments connecting the bones of the lower leg. The most common type of a sprained ankle is an eversion injury.
Sprained Wrist: A sprained wrist takes place when the hand is bent back too far, spraining the wrist ligaments.
Sprained Knee: A sprained knee can take many forms. Depending on the mechanism of the injury, the sprain can involve the ACL, MCL, PCL, or LCL.
Sprained Thumb: A sprained thumb typically takes place the thumb is stretched backward too far, spraining the ligament.
Common Causes and Symptoms of Sprains
Depending on the type of sprain, the causes are going to vary; however, there are a few common themes among sprains. Some of the most common causes include:
Sports: Sports injuries are a common cause of ankle sprains (rolled ankle while jumping or falling), knee sprains (plant and twist injuries), and even a muscle sprain
Auto Accidents: Car accident injuries commonly lead to knee sprains (direct contact injuries) and thumb sprains
Work Injuries: Sprains can even take place at work via a fall down the stairs (ankle sprain or knee sprain) and overuse injuries (wrist sprain)
Some of the most common symptoms of sprains include:
Pain at the site of the injury
A severely restricted range of motion at the location of the injury
Bruising is common at the location of the sprain
Difficulty bearing weight or using the sprained limb or joint
The next step is to confirm the diagnosis. There are a few ways this can be done.
How to Identify a Sprain
There are a few ways that a doctor might identify a sprain. First, he or she is going to take a full history and perform a physical exam. The history is important because the mechanism of the injury along with the symptoms above are going to play a role in determining the location and severity of hte injury. Then, the doctor will do a physical exam, looking for bruising and testing the range of motion of the injured joint.
The doctor may also perform something called ultrasound testing. This test will use an ultrasound machine to visualize the injury location. The doctor will look closely at the ligament for any sign of a tear or sprain.
What Are Some Treatment Options for Sprains?
Once the sprain has been confirmed, it is time to come up with a treatment plan. There are a few possible treatment options that we might employ. These include:
Cryotherapy: Cryotherapy takes advantage of extremely cold temperatures to quell any inflammation taking place at the site of the injury. As the inflammation subsides, the body will be able to heal itself naturally.
Scar Tissue Removal: Scar tissue formation is the body's natural response to any injury; however, scar tissue also doesn't function as well as native tissue. We can remove this to improve the recovery process.
Strength Training: Exercises and physical therapy are going to play a critical role in the recovery process. Strength training is used to strengthen the site of the injury. We want to prevent this injury from happening again.
Why Choose Zaker Chiropractic?
At Zaker Chiropractic, we provide compassionate sprain treatment in California. We also have glowing reviews on Yelp and Google. Our doctors are highly trained and combine innovative treatment methods with proven therapies. We want to get to know all of our patients because we believe personalized care is the best care. We provide chiropractic care with minimal side effects because we believe the body can recover naturally.
Individuals and families who are looking for a reliable and compassionate chiropractor in the Torrance, San Pedro, or Newport, CA area are encouraged to reach out to our chiropractic team to learn more. We can be reached by calling at (424) 235-1562. Please find out about how we can help you improve your wellness! We would be honored to take care of your family.