A Vascular Ultrasound Diagnosis is Provided by Zaker Chiropractic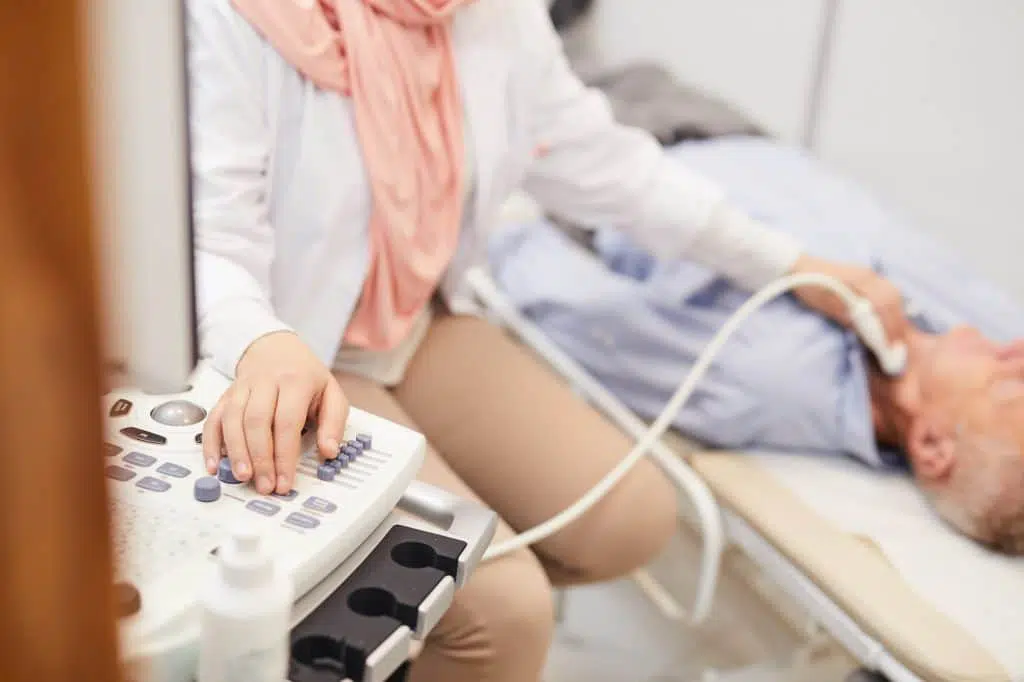 At Zaker Chiropractic, we have worked hard to expand the wide range of tools and services we provide to our patients. One of the options that set us apart is called vascular ultrasound. Vascular ultrasound is a unique type of procedure that focuses on imaging the blood vessels. For those who might not know, an ultrasound procedure uses sound waves to generate an image. Sound waves are emitted from the end of a transducer. These waves then pass through an intended target, such as a region of the body. Sound waves move more quickly through solid objects, such as bone than light objects, such as air. This difference in speed is used to generate an image. There are a handful of key points to note about vascular and doppler ultrasound.
What is Vascular Ultrasound?
Vascular ultrasound is a unique subset of ultrasound that is used to image blood vessels. Blood travels throughout the body in a dedicated plumbing network of arteries, veins, and capillaries. This plumbing system is used to carry oxygen and nutrients throughout the body. If someone is having issues with their blood vessels, it is important to diagnose this issue quickly. That is where vascular ultrasound comes into play. This tool can be used to get a look at the body's blood vessels in real time. Then, healthcare providers can make important decisions regarding someone's health based on this information. Some of the most common blood vessels that might be analyzed using this tool include the carotid artery and superior vena cava.
What Conditions Can Vascular Ultrasound Diagnose?
Vascular ultrasound can be used to diagnose several important conditions. One of the most important is blood clots. if someone has a lot in an artery or vein, this can choke off blood flow to the rest of that organ or tissue. Vascular ultrasound can use something called a color doppler to map flow throughout that part of the body. Once the clot is diagnosed such as a leg arterial clot, it can be removed.
Doppler ultrasound can also be used to look at something called venous insufficiency. Some people might have issues with the valves in the veins in the arm or leg. These valves are used to make sure that blood does not flow in the wrong direction. If someone has problems with the valves, they might end up with something called varicose veins. Vascular ultrasound can be used to diagnose this condition as well.
How is the Vascular Ultrasound Procedure Performed?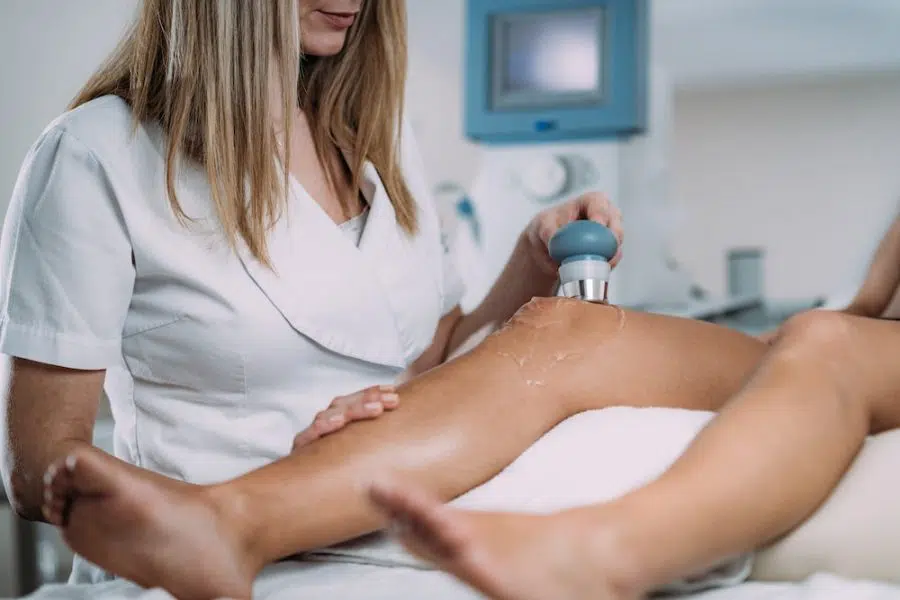 This procedure is painless. This type of sonography involves the patient laying down. Then, the doctor or tech will take the ultrasound probe and apply some gel to augment the image. Next, the probe will be placed on the intended part of the body, such as the arm or leg. Then, the doctor may switch between modes, such as color doppler, ensuring the correct image is generated using sonography. Once the important pictures are collected, the procedure will end.
In some cases, this ultrasound procedure can also be used to watch a procedure take place in real time. This is more important if someone is having a blood clot removed. For these procedures, the patient is generally put to sleep by an anesthesia team for the duration of the procedure.
What Happens After a Vascular Diagnosis?
If a diagnosis has been made, then the next step is to come up with a treatment plan. In some cases, the treatment might take place emergently depending on the diagnosis. In other cases, there is time to plan for how the issue is going to be addressed. This is where it is critical to communicate with the doctor. For example, an issue with the carotid artery might be urgent; however, problems with some of the body's smaller veins might be handled on an elective basis. This plan is discussed on a case-by-case basis.
Why Visit Zaker Chiropractic?
At Zaker Chiropractic, we are proud of the wide variety of diagnostic and treatment tools that we can provide to our patients. We have worked hard to make sure that all of our patients can tailor their treatment plans to meet their needs. In addition to the ultrasound capabilities discussed above, we also offer central chiropractic services including chiropractic adjustments and manipulations. We believe that our bodies have the potential to recover naturally and we simply seek to support these abilities. If you would like to learn more about our chiropractor services and how we can help you, please contact us today at (424) 235-1562 to make an appointment. We would be honored to take care of all of your healthcare needs.