Spinal Decompression Therapy is Provided at Zaker Chiropractic
Spinal problems can make trouble for more than just the spine itself. If you're one of the many Americans suffering from a bulging disc, herniated disc, acute spinal injury, or degenerative spinal condition, you may be experiencing odd, painful symptoms throughout your body. The nerve impingement created by such issues can produce pain, weakness, numbness, and tingling in your upper or lower extremities, even as the changes in your spinal column may leave you with crippling neck or back pain.
Such serious symptoms might make you wonder whether you major surgery to correct the underlying issues. But before you schedule that meeting with a surgeon, you'll want to pay a visit to Zaker Chiropractic. Our chiropractor, Dr. Misa Zaker, uses an advanced, non-surgical form of spinal decompression that can ease disc-related symptoms for individuals in San Pedro, Torrance, and Newport Beach.
What Is Spinal Decompression?
Your spinal column isn't just a tower of vertebrae. These bones, and the fluid-filled cartilaginous discs that sit between them, are positioned very close to the major nerve roots that connect to the spinal cord. Even a slight imbalance, misalignment, or other abnormality can put pressure on the nerve roots, pinching off the signals that travel between them and all the other nerves of the body. This kind of nerve compression may be caused by:
A bulging disc that protrudes outward from the spinal column due to a loss of internal hydration
A herniated disc that has ruptured, oozing inflammatory fluids and pushing painfully into the nerve roots
A workplace or auto accident that has dislodged your vertebrae from their normal alignment
A chronic alignment problem that has allowed your spinal components to shift their position
How Does Spinal Decompression Help with Pain Relief?
Spinal decompression can relieve the symptoms created by nerve compression -- but all spinal decompression is not created equal. The term "spinal decompression" can be applied to both surgical and non-surgical treatment techniques. Traditional surgical methods may require the removal of disc material and/or the fusing of spinal joints. Fortunately, you avoid such extreme methods by choosing non-surgical spinal decompression therapy instead. In this technique, flexion-distraction force is applied to the spine, pulling the vertebrae gently away from each other until negative pressure forms in the disc spaces. A bulging or herniated disc will be drawn away from nerve tissue and back into its normal position. The negative pressure also pulls water into dehydrated bulging discs.
Symptoms and Conditions Treated by Spinal Decompression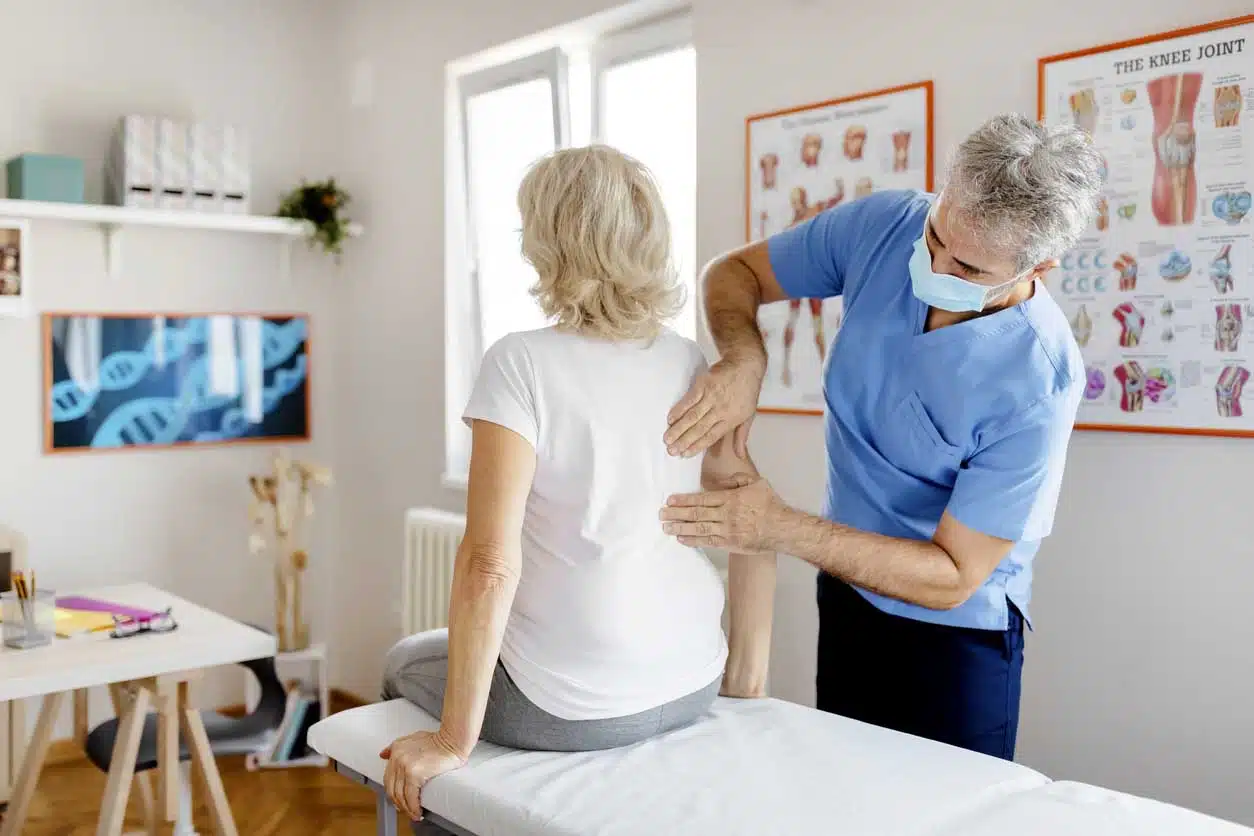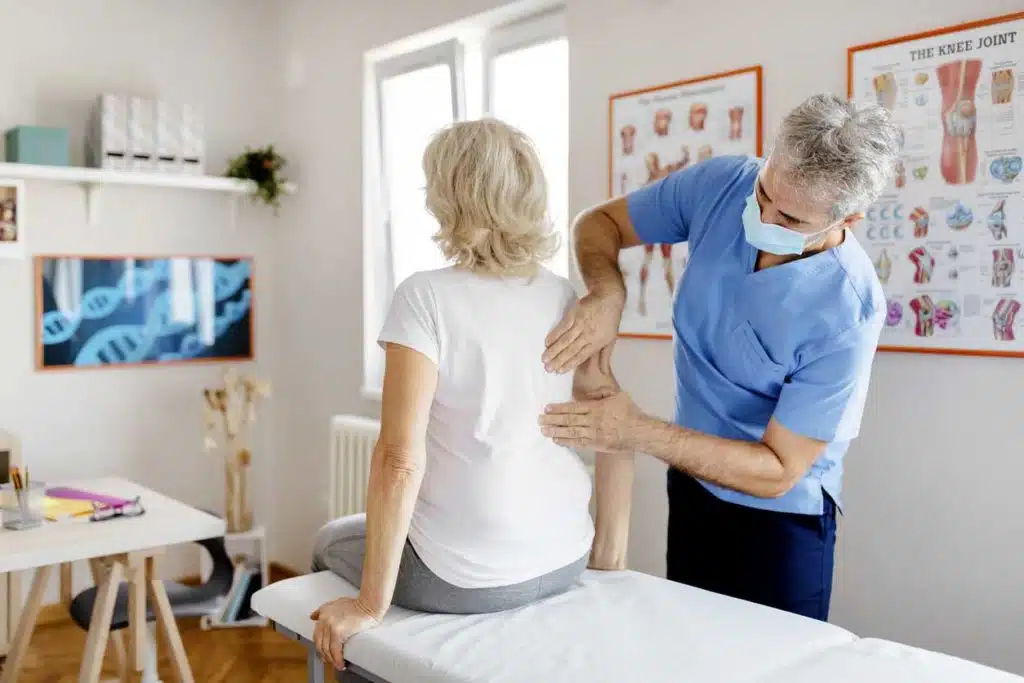 Non-surgical spinal decompression can ease a great many symptoms and conditions. Our chiropractor may recommend it as a treatment for:
Non-surgical spinal decompression isn't necessarily right for everyone. For instance, if you're pregnant, have a fractured vertebra, or have permanent hardware implanted in your spine, we will recommend other forms of treatment for your particular condition.
What to Expect from a Spinal Decompression Treatment
A spinal decompression therapy session is an easy, quick, painless process. We will attach straps to stabilize your body as you lie comfortably on the treatment table -- either face-down or face-up, depending on your condition. Our chiropractor programs to the table to administer just enough flexion-distraction force to produce the desired results. A typical treatment takes less than 45 minutes, and symptom relief may be noticeable after just a few sessions. But you should expect to schedule multiple sessions over several weeks if you want to get the greatest possible benefit from this form of care.
Spinal decompression often works well alongside other natural healing techniques. If your condition includes a variety of issues such as muscular strain, postural problems, or systemic health trouble, we can provide you with a holistic treatment plan that adds chiropractic adjustment, physiotherapy, massage therapy, strength training, and other helpful modalities to your spinal decompression strategy.
Is Non-Surgical Spinal Decompression the Answer? Ask Our Chiropractor in San Pedro, Torrance, and Newport Beach
Find out for yourself whether non-surgical spinal decompression can resolve your symptoms. Call us in San Pedro, Torrance, or Newport Beach office for an appointment with our chiropractor!