Treatment for Sciatica Nerve Pain at Zaker Chiropractic - Newport Beach, Torrance, San Pedro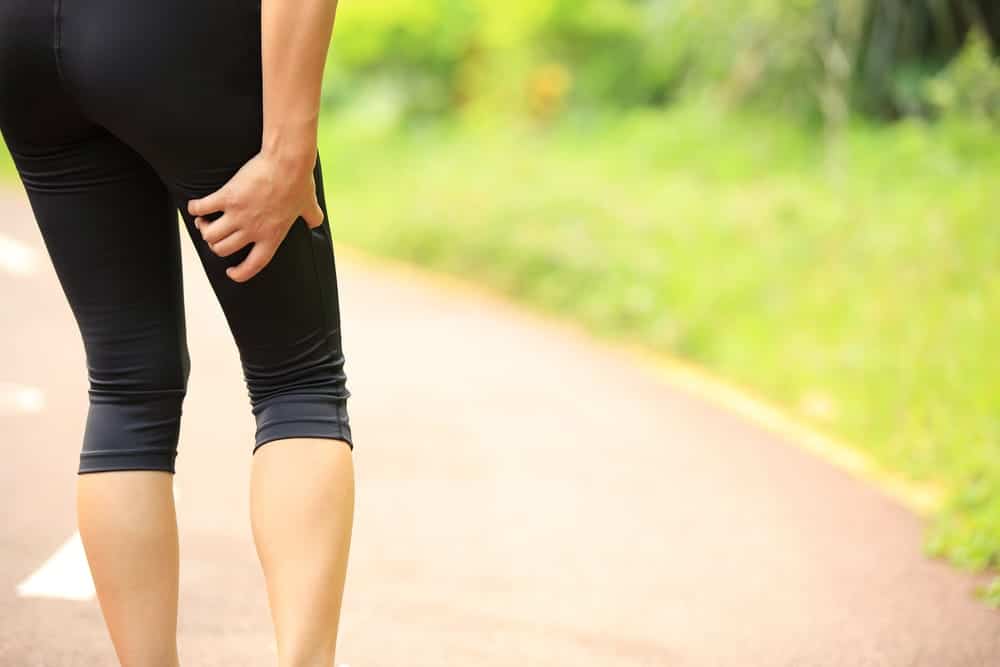 Sciatica is a common and painful condition that affects millions of people in America. If you are suffering from radiating pain, tingling, numbness, or weakness that starts in the lower back, you are not alone.
Thankfully, there are effective treatment options available for managing your sciatic nerve pain that do not require medication or surgery. If you have trouble walking, standing, or perform basic daily tasks without excruciating pain, then you will be relieved to know that chiropractic treatment can rid you of this burden and even help you prevent recurrences, and our chiropractors at Zaker Chiropractic are here to help.
What is Sciatica?
Sciatica occurs when pain radiates from your lower spine down the back of your leg. The sciatic nerve is the longest widest nerve in the body. It runs from the lower back through the buttocks and down the back of each leg. It generally happens when your sciatic nerve gets compressed or irritated.
What Causes Sciatica?
Sciatica is a symptom of an underlying medical condition. The most common cause of sciatica comes as a result of the natural aging.
However, lifestyle choices and other activities can also lead to sciatica, such as being overweight, prolonged sitting and doing work that requires frequent bending, twisting or lifting.
The most common causes of sciatica include:
- Herniated Disc/Bulging Disc
- Degenerative Disc Disease
- Spondylolisthesis
- Lumbar Spinal Stenosis
Pregnancy and muscle spasms can also give rise to sciatica-like symptoms.
Sciatica Symptoms:
The most common symptoms of sciatica include:
-Shooting pain from the lower back, through the buttock, and down the back of either leg
-Lower Back Pain
-Tingling sensation (pins and needles) in the feet and toes
-Pain in the rear or leg that is worse when sitting
-Hip pain
-Burning or tingling down the leg
-Sharp stabbing pains when moving the legs in certain positions
-Pain lying or reclining in positions you begin to notice as consistently painful
-Shooting Pains when walking or bending at the waist
Treatment for Sciatic Nerve Pain in Torrance, San Pedro & Newport Beach, CA
Chiropractic care can help relieve sciatica symptoms by targeting the root cause of your pain: the underlying spinal misalignment. The first step for effective sciatic treatment is to identify the root trigger for your pain.
Our sciatica doctors perform a comprehensive examination first. Next, we create a comprehensive treatment program that is fully customized to your unique pain management needs, that may include chiropractic adjustments with complementary therapies, including massage therapy, manual medicine and physiotherapy exercises.
By targeting the root cause for your pain, we are able to reduce nerve compression and bring correct alignment back to the lumbar spine. This not only relieves sciatica pain, but also improves all aspects of our patients' well-being.
Sciatica Exercises, Therapies & Techniques at Zaker Chiropractic
Our chiropractic offices utilize various therapeutic techniques to treat sciatica. It will depend on the unique patient's history, symptoms, and overall health. Treatment may include:
-Therapeutic exercise, to improve strength, endurance, and flexibility of important muscles, including hamstrings and abdominal/core muscles
-Chiropractic & Massage Therapy, including soft-tissue massage and/or nerve gliding techniques, to help release pressure on affected nerves
-Joint mobilization techniques, to reduce pain and restore normal mobility the spine, hips, and/or shoulders
-Therapeutic modalities, including electrical stimulation and cryotherapy (ice or heat) to help reduce pain and inflammation
Request An Appointment with our Sciatica Doctors in San Pedro, Torrance or Newport Beach
If you're looking for sciatica nerve pain relief in Torrance, Newport Beach, or San Pedro, contact one of 3 chiropractic locations nearest you to schedule an appointment. We are proud to offer same-day appointments when possible, and even take walk-ins, so come on by--we look forward to working with you!