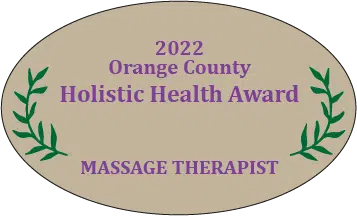 Massage Therapy is Provided by Zaker Chiropractic
Myofascial Release Techniques (MRT)
MRT is used for a variety of soft tissue and repetitive-motion injuries that have not responded well to other forms of sports therapy. Therefore, MRT is most commonly performed on professional and serious athletes who suffer from associated sport-related injury, sports related trauma, or overuse of a muscle.

Swedish Massage
Beneficial both emotionally and physically, Swedish massage uses long smooth strokes and kneading techniques on tense areas to help remove toxins from the body.

Deep Tissue Massage
Deep tissue massage is designed to pinpoint the connective tissue of the body, rather than just the surface muscles. This intense form of massage uses a variety of techniques to deeply penetrate the muscles and fascia, loosening then and releasing tension. It is used to help correct long-term problems, relax the body, and prevent injury.

Trigger Point Massage
Trigger point massage focuses on trigger points in the muscles that radiate pain to other areas of the body. By massaging these trigger points pain can often be relieved.

Shiatsu Massage
Shiatsu incorporates application of pressure and stretching techniques that relieve muscle tension, ease joint stiffness, and realign the structure of the body. Shiatsu (also called "finger massaging") is a Japanese form of physiotherapy, dating back thousands of years.
Prenatal/Pregnancy Massage Therapy
Prenatal massage is gentle therapeutic bodywork that focuses in the mother-to-be as her body goes through the dramatic (and often uncomfortable) changes during pregnancy. The noninvasive approach of prenatal massage can ease many of the discomforts associated with pregnancy, and enhance the function of muscles and joints. It also improves blood circulation and body tone, and relieves mental and physical fatigue. In addition to alleviating many if the common discomfort experienced during pregnancy, prenatal massage has also been found to improve blood circulation, help with posture, increase muscles tone and flexibility, stabilize hormonal levels, and relax the nervous system.
What Is Massage Therapy Used For?
At Zaker Chiropractic, we provide massage in Torrance for a variety of reasons. We seek to provide our patients with a well-rounded treatment plan that will help them tailor their healthcare to meet their needs. To that end, there are a number of benefits of massage therapy. These include:
Massage therapy can help with muscle relaxation. Massage in San Pedro can help tense muscles relax. One of the main issues that people see us for help involves muscles that are a bit tight. This could be due to stress, an injury, or a variety of other issues. That is why we take the time to examine all of our patients carefully. Then, we can use massage to bust up lactic acid and help the muscles relax.
In addition, massage therapy can also help people improve circulation throughout their bodies. One of the main issues that people face when it comes to injury recovery is inadequate circulation. Scar tissue can prevent the body's blood from getting where it needs to go. As a result, these areas are deprived of the oxygen and nutrients they need to make a full recovery. Massage therapy stimulates these parts of the body and ensures that the building blocks necessary for injury recovery are present.
Next, massage therapy also plays a critical role in stress relief. One of the main reasons why people seek the help of a trained therapist in massage in Newport is for stress. Massage therapy is usually delivered in a dark room with a bit of music or even some aromatherapy. In this manner, massage is also an important part of lifestyle and wellness management. With the help of a trained massage therapist patients can enjoy some stress relief.
These are just a few of the many ways that we use massage in Torrance to help our patients.
Do Massages Help with Pain?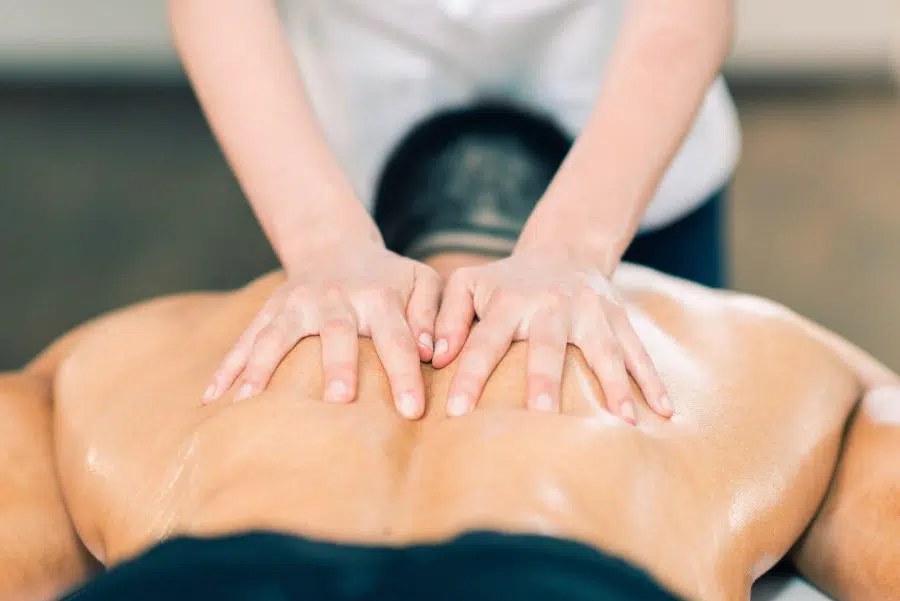 Yes! We can use massage to help lots of our patients who struggle with both acute and chronic pain. There are a few ways that we can use massage as a treatment for various types of pain. They include:
Back Pain: We can use massage to help with numerous types of back pain ranging from paraspinal muscle tenderness to ligament pulls and everything in between.
Neck Pain: Cervical spinal tenderness is one of the major causes of neck pain. Massage can play an effective role in the treatment of this type of pain.Sciatica: Sciatica is one of the most common causes of lower back pain. A trained massage therapist can target areas of the back through which the sciatic nerve runs, helping people recover.
Knee Pain: Often, knee pain starts either above or below the knee. That is why we target all areas around the knee to make sure that we have an effective treatment plan.
Shoulder Pain: Those who play sports involving an overhand motion often develop severe forms of shoulder pain. A trained therapist from our team can help everyone who suffers from shoulder pain.
These are just a few of the many types of pain that we can treat using massage therapy.
Massage vs Chiropractic Care
Some people come in wondering if they should get massage therapy or massage and chiropractic care. The good news is that the two work hand in hand. Our goal is to come up with a well-rounded treatment plan. We can use chiropractic care to make sure that everything is aligned before we use massage therapy to relax muscles and ligaments in the new position. Trust us to use all of our resources to help you make a full recovery. We will make sure that our massage therapy augments what we do on the chiropractic table. This will place you in the best position possible to recover.
Why We're the Best Massage Therapists
At Zaker Chiropractic, we place the needs of our patients first. We even post our glowing reviews on Google! Our doctors are highly trained and will work with you to come up with a plan that will address your needs. call (949) 734-4454 for an appointment in Newport Pain & Wellness in Newport Beach, (424) 235-1562 for South Bay Pain & Wellness in Torrance, or (310) 831-0003 for an appointment with San Pedro Pain & Wellness in San Pedro.