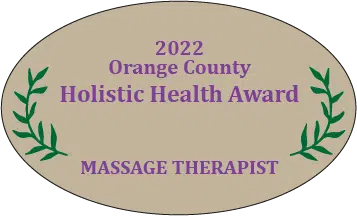 Rejuvenate Your Mind and Body with Massage Therapy in Torrance
In today's fast-paced world, the demands of modern life can take a toll on our bodies and minds. Stress, tension, and pain can accumulate, affecting our overall well-being. That's why many people in Torrance are turning to massage therapy as a powerful and holistic approach to managing these challenges.
Massage therapy offers a multitude of benefits, making it a popular choice for individuals seeking relaxation, stress reduction, pain relief, and rejuvenation. With the skilled hands of trained therapists in Torrance, you can escape the stresses of daily life and experience a soothing and rejuvenating session that nurtures both your body and mind.
Whether you're looking to escape stress, alleviate pain, or simply indulge in some self-care, massage therapy can be a powerful tool for achieving optimal health and wellness. Take a step towards enhancing your well-being and schedule a massage therapy in Torrance today. Your body and mind will thank you.
Massage Therapy Services in Torrance
Zaker Chiropractic Pain & Wellness, located in Torrance, offers a comprehensive range of massage therapy services to cater to the unique needs of its clients. Their skilled and experienced therapists provide a variety of techniques, including:
Myofascial Release Techniques (MRT)
MRT is used for a variety of soft tissue and repetitive-motion injuries that have not responded well to other forms of sports therapy. Therefore, MRT is most commonly performed on professional and serious athletes who suffer from associated sports-related injuries, sports-related trauma, or overuse of a muscle.

Swedish Massage
Beneficial both emotionally and physically, Swedish massage uses long smooth strokes and kneading techniques on tense areas to help remove toxins from the body.

Deep Tissue Massage
Deep tissue massage is designed to pinpoint the connective tissue of the body, rather than just the surface muscles. This intense form of massage uses a variety of techniques to deeply penetrate the muscles and fascia, loosening them and releasing tension. It is used to help correct long-term problems, relax the body, and prevent injury.

Trigger Point Massage
Trigger point massage focuses on trigger points in the muscles that radiate pain to other areas of the body. By massaging these trigger points pain can often be relieved.

Shiatsu Massage
Shiatsu incorporates the application of pressure and stretching techniques that relieve muscle tension, ease joint stiffness, and realign the structure of the body. Shiatsu (also called "finger massaging") is a Japanese form of physiotherapy, dating back thousands of years.
Prenatal/Pregnancy Massage Therapy
Prenatal massage is gentle therapeutic bodywork that focuses on the mother-to-be as her body goes through the dramatic (and often uncomfortable) changes during pregnancy. The noninvasive approach of prenatal massage can ease many of the discomforts associated with pregnancy, and enhance the function of muscles and joints. It also improves blood circulation and body tone and relieves mental and physical fatigue. In addition to alleviating many of the common discomfort experienced during pregnancy, prenatal massage has also been found to improve blood circulation, help with posture, increase muscle tone and flexibility, stabilize hormonal levels, and relax the nervous system.
Benefits of Massage Therapy
At Zaker Chiropractic Pain & Wellness, we provide massage therapy in Torrance for a variety of reasons. We believe in offering our patients a well-rounded treatment plan that addresses their unique needs. Here are some of the benefits of massage therapy that we utilize:
Muscle Relaxation: Our skilled therapists use various techniques to help relax tense muscles caused by stress, injuries, or other issues. By addressing muscle tension, massage therapy can help improve mobility and relieve discomfort.
Improved Circulation: Massage therapy can stimulate blood flow, ensuring that oxygen and nutrients reach areas that need them for injury recovery. This can also help break down scar tissue and improve circulation in problematic areas.
Stress Relief: Our massage therapy sessions are designed to provide a calming and relaxing experience, with dim lighting, soothing music, and aromatherapy. Massage can be an effective way to manage stress and promote overall well-being.
Additional Benefits: Massage therapy may also help with pain relief, flexibility, range of motion, and mental/emotional well-being, depending on the techniques used and individual needs.
At Zaker Chiropractic Pain & Wellness, our massage therapy services in Torrance aim to provide our patients with personalized care to address their specific needs. Whether it's muscle relaxation, improved circulation, stress relief, or other benefits, our skilled therapists are here to help you achieve optimal health and wellness.
Can Massage Therapy Help Relieve Pain?
Yes! We can use massage to help lots of our patients who struggle with both acute and chronic pain. There are a few ways that we can use massage as a treatment for various types of pain. They include:
Back Pain: We can use massage to help with numerous types of back pain ranging from paraspinal muscle tenderness to ligament pulls and everything in between.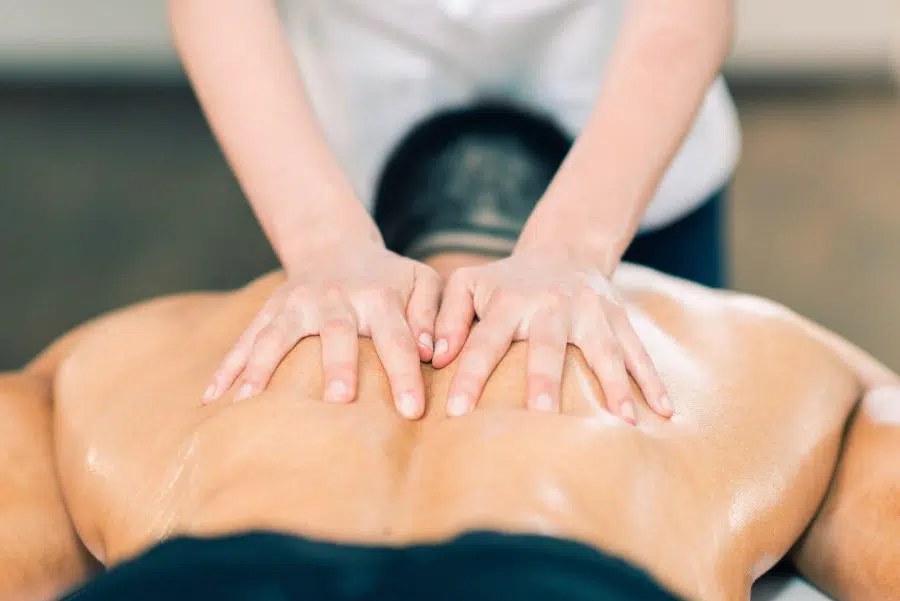 Neck Pain: Cervical spinal tenderness is one of the major causes of neck pain. Massage can play an effective role in the treatment of this type of pain.
Sciatica: Sciatica is one of the most common causes of lower back pain. A trained massage therapist can target areas of the back through which the sciatic nerve runs, helping people recover.
Knee Pain: Often, knee pain starts either above or below the knee. That is why we target all areas around the knee to make sure that we have an effective treatment plan.
Shoulder Pain: Those who play sports involving an overhand motion often develop severe forms of shoulder pain. A trained therapist from our team can help everyone who suffers from shoulder pain.
These are just a few of the many types of pain that we can treat using massage therapy.
Comparing Massage Therapy and Chiropractic Care: Which is Right for You?
At Zaker Chiropractic Pain & Wellness, we understand that some patients may be unsure whether they should receive massage therapy or chiropractic care. The good news is that these two modalities can work together synergistically to provide optimal results.
Our goal is to create a well-rounded treatment plan that addresses your specific needs. We can use chiropractic adjustments to ensure proper alignment before incorporating massage therapy to relax muscles and ligaments in their new position.
You can trust us to utilize all of our resources to support your full recovery. Our integrated approach will ensure that our massage therapy complements our chiropractic care, placing you in the best position possible for optimal healing and wellness.
Why Choose Zaker Chiropractic Pain & Wellness?
Choosing Zaker Chiropractic Pain & Wellness for your massage therapy needs in Torrance comes with several compelling reasons:
Expertise: Our team of experienced and skilled massage therapists is trained in various techniques and is knowledgeable about the human body's intricacies. We take a comprehensive approach to understanding your specific needs and tailor massage therapy sessions accordingly.
Integrated Care: At Zaker Chiropractic Pain & Wellness, we provide holistic care that goes beyond just massage therapy. Our team of chiropractors, physiotherapists, and other healthcare professionals work collaboratively to create a customized treatment plan that addresses your overall health and wellness goals.
Personalized Approach: We believe in treating our patients as individuals, taking the time to listen to their concerns, and creating a treatment plan that is tailored to their unique needs. We strive to provide compassionate and patient-centered care, ensuring that you feel heard, valued, and supported throughout your healing journey.
Convenient Location: Our clinic is conveniently located in Torrance, making it easily accessible to residents in the surrounding areas. We offer flexible appointment schedules to accommodate your busy lifestyle, making it convenient for you to prioritize your health and well-being.
Comprehensive Services: In addition to massage therapy, Zaker Chiropractic Pain & Wellness offers a wide range of services, including chiropractic care, physiotherapy, acupuncture, and more. Our integrated approach allows us to provide comprehensive care and address various health concerns.
Proven Results: With years of experience and a track record of success, Zaker Chiropractic Pain & Wellness has helped countless patients achieve their health and wellness goals. Our testimonials and positive reviews from satisfied patients speak to our commitment to excellence in care.
OWCP Injury Claims: At Zaker Chiropractic Pain & Wellness, we have a wealth of experience in handling injury claims under the Federal Employees' Compensation Act (FECA), which includes the Office of Workers' Compensation Programs (OWCP). We recognize the benefits of chiropractic care in the treatment of work-related injuries and are committed to supporting our patients through the process of submitting OWCP injury claims by providing them with the necessary documentation and assistance. Our team is well-equipped to guide you through this process and help you obtain the compensation coverage you deserve.
Choosing Zaker Chiropractic Pain & Wellness for your massage therapy needs in Torrance means you will receive expert care, personalized attention, and comprehensive services in a convenient location. Our team is dedicated to helping you achieve optimal health and wellness, and we strive to provide the highest level of care to our patients.
Experience Exceptional Massage Therapy at Zaker Chiropractic Pain & Wellness
Call us today to book your appointment and experience the exceptional massage therapy services in Torrance offered at Zaker Chiropractic Pain & Wellness. Take the first step towards improved relaxation, stress reduction, pain relief, and overall wellness with our skilled massage therapists in Torrance. Contact us now to prioritize your health and well-being.
To schedule an appointment for massage therapy in South Bay at (424) 407-3146, San Pedro at (310) 683-0493, or Newport Beach at (949) 822-7655 call us today!