Drug-Fee, Non-Surgical Services and Techniques for Your Family
Here at San Pedro Pain & Wellness, we don't treat your symptoms; we discover the reasons for those symptoms and then correct the root of the problem. This means you can enjoy safe, effective, meaningful relief instead of taking drugs to numb yourself to your pain. Our conservative techniques can even help many patients avoid surgery. We offer:
San Pedro Pain & Wellness Is Good for What Ails You
Trust San Pedro Pain & Wellness to address your ongoing health needs, from preventative wellness to injury treatment. Our methods can aid both acute and chronic conditions, including: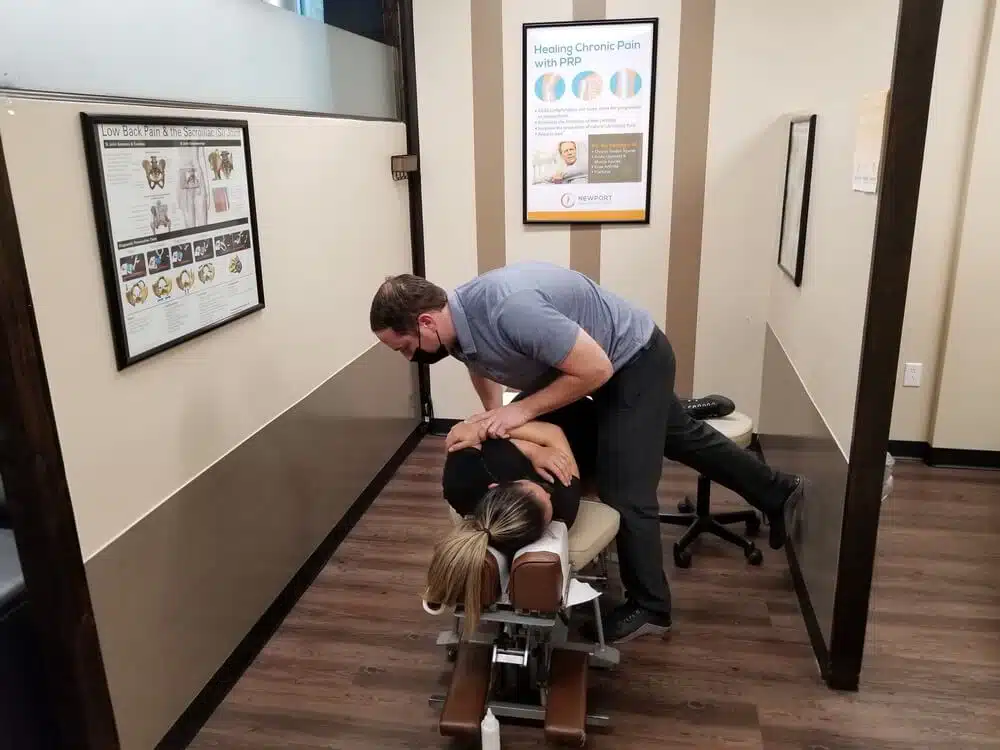 Back and Neck Pain - Back and neck pain can be caused by spinal misalignment, degenerative conditions, weak muscles, or acute injuries.
Extremity Pain - Extremity pain may be a problem in an extremity joint. It may also be referred to as pain due to spinal nerve compression.
Joint Pain - Arthritis, dislocation, or soft tissue inflammation can affect any joint in the body.
Bulging/Herniated Discs - Bulging discs have collapsed due to loss of hydration, while herniated discs have weakened and ruptured. Either condition can press on the spinal nerve roots.
Pinched Nerves - Pinched nerves often stop relying on sensory and motor signals properly. This leads to symptoms such as extremity tingling, numbness, weakness, and pain.
Sciatica - Sciatica refers to compression and irritation of the sciatic nerve. This nerve conducts all the nerve signals that pass between the spinal cord and the leg/foot, meaning that you may experience all the classic pinched nerve symptoms in the affected limb.
Bursitis - Bursitis is the painful inflammation of anti-friction sacs in the joints called bursae.
Tendinitis - Overused tendons can develop small tears that eventually turn into serious pain and inflammation. This condition is known as tendinitis.
Sports Injuries - We can treat sports injuries ranging from repetitive motion injuries such as tennis or golfer's elbow to acute injuries such as a torn rotator cuff.
Plantar Fasciitis - Plantar fasciitis, which affects the ligament that supports the arch of the foot, can cause chronic heel pain. Abnormal arches, an unbalanced body, and overuse of the feet may all cause it.
Fibromyalgia - This mysterious syndrome causes chronic pain, IBS, insomnia, and other debilitating problems. Fortunately, optimizing your nerve and musculoskeletal function can help to control your symptoms.
Superior Care for Injured Federal Employees
At San Pedro Pain & Wellness, we also specialize in providing exceptional injury care and claims assistance to federal workers who have work-related injuries or conditions. Our team at Newport Beach's Federal Worker's Compensation Clinic includes highly trained Medical Doctors (M.D.), Nurse Practitioners, and Chiropractors (D.C.) who are dedicated to helping you get back to full health.
If you're a federal employee searching for quality federal workers' compensation care near me, we're here to guide you every step of the way. We understand that navigating the federal OWCP claims process can be complex and confusing, which is why we assist in submitting and navigating your claims to increase your chances of acceptance.
Our team at Newport Beach Federal Worker's Compensation Clinic is well-versed in federal laws and regulations, ensuring accurate and timely completion of all necessary forms. We use evidence-based practices to ensure that all treatments are medically indicated and meet the required standards for successful OWCP claims. With our extensive experience in filing OWCP claims, we are equipped to handle workplace injuries and provide you with the support you need throughout the entire process.
Whether you're looking for a chiropractor near you or the nearest chiropractor, San Pedro Pain & Wellness is here to provide superior care and comprehensive services. Contact us today to schedule an appointment and experience the difference we can make in your health and well-being.