Bursitis Treatment at Zaker Chiropractic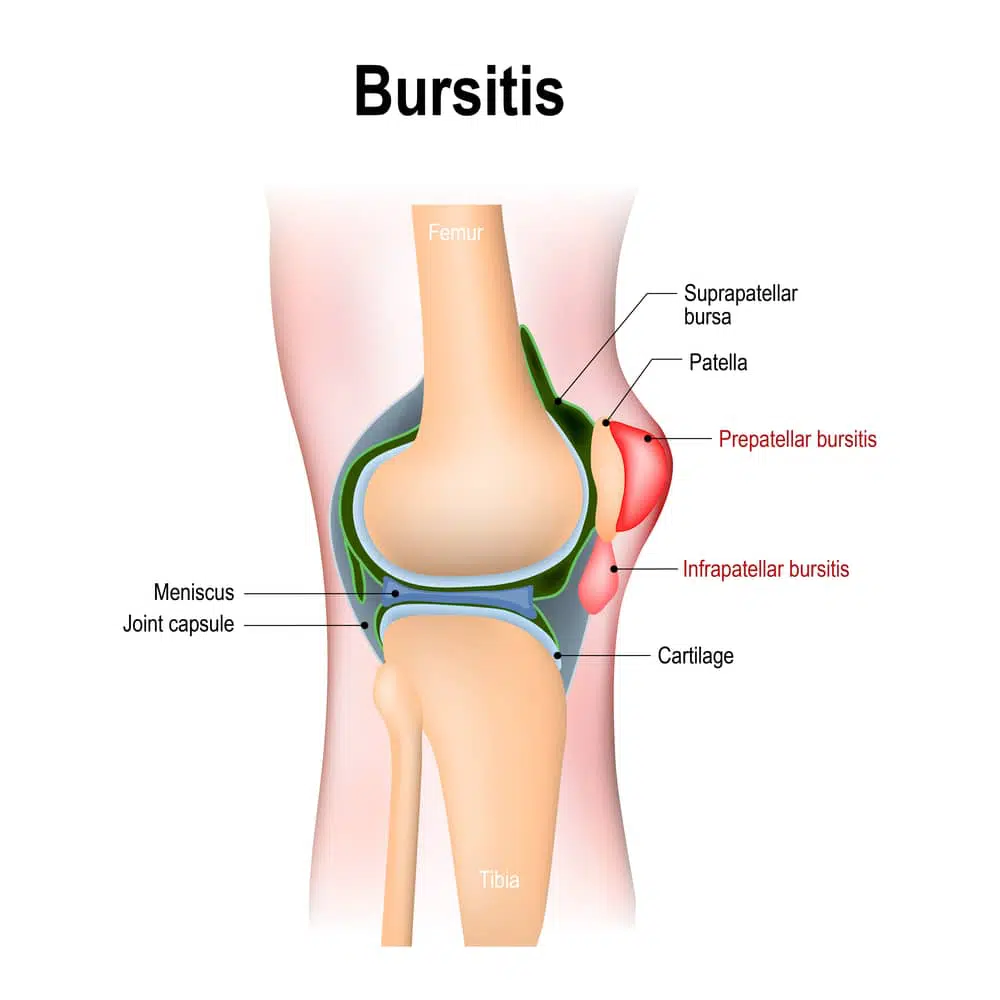 If you suffer from bursitis, then no one needs to tell you how painful and debilitating it can be. This condition, which affects shoulders, hips, knees, and other joints, is common, especially among the middle-aged and aging populations. Below we will discuss bursitis treatment along with more information on its formation and causes.
The good news is, you don't have to suffer from this pain forever. Here at Zaker Chiropractic, our goal is to ease your pain with specially tailored treatment plans as quickly as possible. Before you call to make an appointment, though, you likely want to know a little bit more about bursitis and its causes. Read on.
What Is Bursitis?
As the name suggests, bursitis is a condition affecting the bursae (pronounced bur-see). These fluid-filled sacs are supposed to cushion bones and other bodily structures and are commonly sited along bones, tendons, and muscles. However, they can sometimes become inflamed, in which case they offer significant pain rather than comfort.
This condition most commonly affects the upper half of the body, primarily the hips, shoulders, and elbows. Bursitis is also common at the knee, heel, and bottom of the big toe. Because repetitive motion is the most common cause of bursitis, you will most likely suffer from it in an area that you use extensively for work or hobbies.
What Are the Symptoms of Bursitis?
The symptoms of bursitis include achiness, stiffness, sensitivity to pressure, swelling, and redness. More serious symptoms, which typically occur when the area goes untreated for long periods of time, include:
Severe joint pain
Frozen joints
Extreme swelling
Bruising or rash
Sharp or shooting pains during movement
Fever
If you notice any of these symptoms, it's important to see a physician immediately. Fever and extreme swelling are particularly bad signs and could mean more than inflammation – they can indicate dangerous infection.
However, if your main symptoms are pain and discomfort, it's better to make an appointment with a chiropractor. They can design not only a short-term treatment plan to deal with acute symptoms but a comprehensive and long-term course of therapy that will not only protect against recurrence but will maximize your overall level of health.
What Treatment of Bursitis Options Exist in Los Angeles and Orange County?
Treatment of bursitis is not particularly difficult. The most demanding part of treatment is sticking to a regular regimen of chiropractic visits and home care. In the office, you might receive treatments such as:
All of these are effective for the treatment of bursitis. At home, you are responsible for limiting the use of the affected area, as well as possibly heating and icing the joint, or doing home exercises your chiropractic caregiver has suggested. Depending on the area of the body, you may have additional specifications, such as:
Hip Bursitis Treatment
Hip bursitis treatment can prove particularly difficult since you use your hips in everyday life. Most likely this will include home rest, as well as strengthening exercises to help support your hip in the future. Physiotherapy, Pilates, and personal training are all likely suggestions from your chiropractor when it comes to hip bursitis treatment.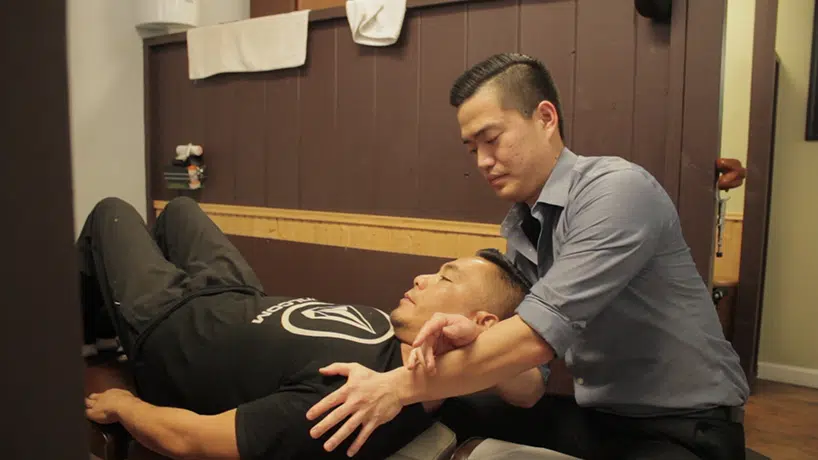 Shoulder Bursitis Treatment
Shoulder bursitis treatment is a little easier since you don't have to bear weight on it every day. Most shoulder bursitis treatment will rely on home therapies as well as strengthening and mobility exercises at the office.
How to Treat Knee Bursitis
Wondering how to treat knee bursitis? This one is, like hips, a bit more difficult, as you use your knees every single day. Typically chiropractors approach this much like hips, combining adjustments and palliative therapies such as decompression with strengthening exercises to support the knee in the future.
Chiropractic for Bursitis Healing
Whatever area of the body your bursitis afflicts, it is important to incorporate chiropractic for bursitis into your everyday routine right away. Not only chiropractic for bursitis help address your current condition, but the overall increased level of conditioning and mobility will help limit injuries in the future.
Schedule a Bursitis Treatment Consultation in Newport Beach, Torrance, or San Pedro Today!
Looking for chiropractors that have the knowledge and experience in bursitis treatment, offer effective pain relief, realign your body and keep future injury at bay?
Here at Zaker Chiropractic, we act as your full wellness advocate. We care about your health and what happens to you, which is why we offer full diagnostics and treatment, with an individualized plan for each patient. If you're ready to forge a relationship with a chiropractor who will take care of you for life, please give us a call today.
For more answers about how we can help you relieve pain without drugs or surgery, make an appointment with Zaker Chiropractic. Our chiropractors provide a wide variety of services to diagnose and treat your condition. Zaker Chiropractic has several locations to serve you. Call (949) 734-4454 for an appointment with Newport Pain & Wellness, (424) 235-1562 for South Bay Pain & Wellness, or (310) 831-0003 for an appointment with San Pedro Pain & Wellness. Each clinic offers a multidisciplinary list of services.