Ankle Pain Treatment Provided by Zaker Chiropractic
With many years of combined experience in alternative ankle pain treatment, we are proud to provide a wide range of holistic healing solutions to patients of all ages. At Zaker Chiropractic, we are dedicated to utilizing the most advanced treatment methods possible to help our patients manage recurring or chronic pain without the use of prescription medication. Whether you've been injured on the soccer field or you've been dealing with chronic ankle pain for ages, our friendly and experienced chiropractor is here to help!
What Are Some Causes of Ankle Pain?
How We Use Cryotherapy to Treat Ankle Pain
Ankle Pain Treatment: How We Use Rehab, Physical Therapy, And Exercises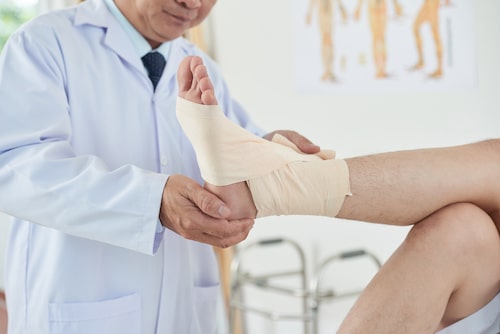 Why Zaker Chiropractic?
New Patients Receive a Free Consultation: Limited Space Available
Schedule now to guarantee your treatment.