Are you hurting, stressed, have trouble moving or just know something is "off?" At Zaker Chiropractic, we help people find their inner peace and natural sense of balance. Focusing on the needs of your body will lead to the healing and wellness that you crave. Check out our office and meet our Ranchos Palos Verdes chiropractor for more!
Rancho Palos Verdes Chiropractic Office
If you are looking for a chiropractor near Rancho Palos Verdes, then our beautiful center is right for you! With over 7,500 square feet of space, we serve patients with a wide variety of services. From lower back pain to pinched nerve problems, we can help you find relief! We help both healthy, hurting and injured patients with services including:
Massage Therapy
Personal Training
Physical Therapy
Spinal Manipulation
Decompression Therapy
Pilates
Cryo Therapy
Strengthening Programs
Manipulation Under Anesthesia (MUA)
At Zaker Chiropractic, we believe in whole body wellness. Our approach is to work with relaxing the body in order to help heal problem areas, improve comfort and reduce stress. Whether you have been in a bad car accident or are "healthy" and want to seek continued health, we offer services that will improve your life. We can naturally relieve back, joint and neck pain, promoting natural healing and strengthening. Our patients that already feel good are often shocked at how much stress and tension they are really holding on to. We highly encourage healthy patients to see us before they find themselves in a state of emergency.
Chiropractic Care for All Ages near Rancho Palos Verdes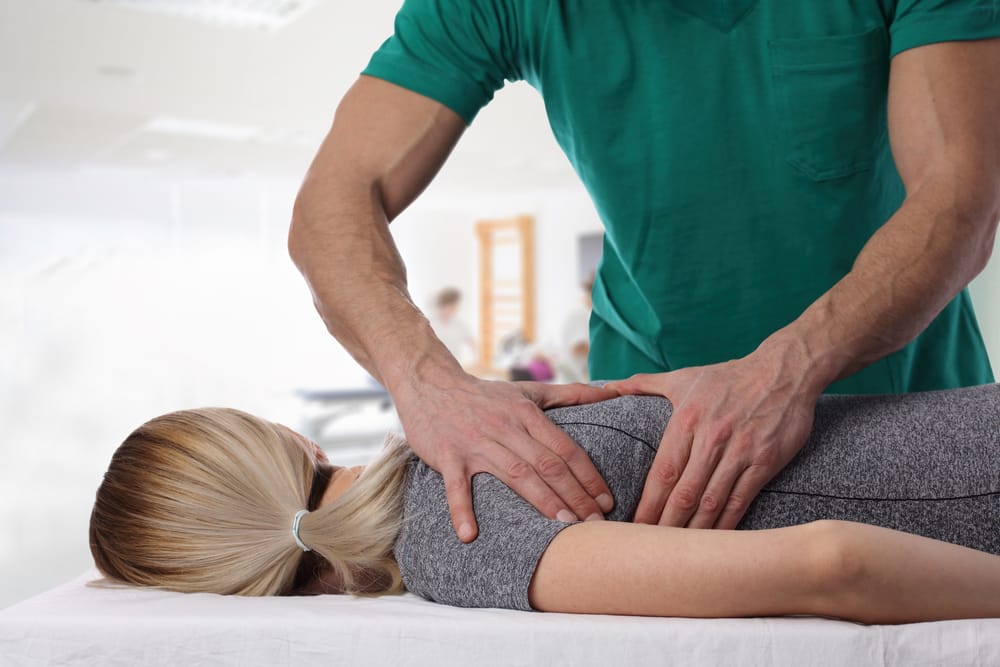 We get asked a lot if chiropractic care is safe for pregnant women and young children. Yes! Chiropractors are great for treating everyone in the family! Whether you are stressed from a difficult day at work,have a kid injured from a sport or just want stronger immune systems for those in your family, chiropractic care is the way to go. This all natural approach to wellness doesn't use medication with side effects or invasive procedures to produce results. From young babies to senior citizens, chiropractic therapies can be used to improve the overall health of the mind and body. Chiropractic care can be used to:
Improve the Immune System
Increase Mobility
Improve Stability
Reduce Stiffness
Alleviate Pain
Improve Focus
Boost Moods
Lessen Strain and Stress
Improve Digestion
Increase Blood Flow
Speed Healing
Eliminate Headaches
…and more! With your first appointment, the doctor will assess your medical history and current situation to provide a personalized plan. We will want to know about your current medications, car crash history, current pain level, goals for wellness, current level of activity and more at your first appointment. With a variety of services, your plan will include paired therapies to do the most to improve your life. We will also work with your insurance to help get as much covered as possible and we will be upfront about any uncovered costs so you are never surprised. We want to you be able to relax and get the care you need.
Available During Times That Work for You
We know that life is busy and normal appointment times can be hard to make. Call us today to talk to us about available hours to see how we can get you in as soon as possible! We offer hours during lunch time and after normal work hours! We are open on weekdays until 7pm and even on Saturdays from 9am-2pm. Whether you need an emergency appointment after an auto accident or want to set up a regular appointment for your overall health, we can accommodate you!
Our goal is to help you and your family in the Rancho Palos Verdes area to find better health. If you are dealing with recommendations for invasive surgeries or extensive medications, get a second opinion from your local chiropractor. We find that many patients are able to get a lot of relief and find improvement with chiropractic therapies designed to improve their conditions. Let us find and treat the underlying cause for your pain or discomfort.
Don't hesitate to seek out wellness for 2019. Find the time that is right for you by scheduling your appointment at (310) 831-0003
Zaker Chiropractic also provides multiple locations to serve you. Call
(949) 734-4454
for an appointment in
Newport Pain & Wellness in Newport Beach
,
(424) 235-1562
for
South Bay Pain & Wellness in Torrance
, or
(310) 831-0003
for an appointment with
San Pedro Pain & Wellness in San Pedro
. Each of our clinics offer a wide list of services near you in Lomita, CA