Avoid these 5 misconceptions about chiropractic care to feel better fast!
If you have never seen a chiropractor, or are afraid to go due to the stories you've heard from friends and family members, read on. There are many myths about chiropractic care, and you may be missing out on an excellent way to ease pain and feel better fast. As an experienced DC (with a Torrance chiropractic office that helps hundreds of patients), I'm here to set the record straight. Here are…
1. Chiropractors don't just "crack your back."
Chiropractors are specialists who earn their Doctor of Chiropractic, or DC, degree after seven to eight years of extensive training. They must complete a residency program, pass numerous, national and state board exams, and be accredited by the Council of Chiropractic Education to provide chiropractic treatments. This is where they apply a controlled force to a joint in the spine that is out of alignment.
But this is only part of the treatment. Although chiropractic manipulation is an integral part of regaining neuromuscular function, it is most effective when it is coupled with the stripping of scar tissue, passive stretching, neuromuscular re-education (a technique to restore normal movement between nerves and muscles), and specific muscle-strengthening. This ultimately allows the injured area to become stronger and less prone to further injury.
It's not about "cracking" parts of the body. It's about relieving pain and guiding patients down the right path to better health in life.
2. All patients do not receive the same, chiropractic care.
Because each person is completely different with various injuries and pains, this calls for unique care. Chiropractic treatment is catered toward individuals and their specific needs. Chiropractors will assess each patient and decide the best treatment for that particular person. In addition to specific, chiropractic manipulations for that patient, there may be an entire team of wellness professionals who provide different, therapeutic services like massage therapy, private Pilates, personal training, physiotherapy, decompression-table therapy, and more.
3. It doesn't hurt.
When a chiropractor adjusts your spine, you may hear a popping or cracking sound, but it doesn't hurt. In fact, you may feel a big release of tension in your body immediately. Chiropractors ensure that you are as comfortable as possible when providing treatment. They carefully assess your individual situation, and let you know what to expect in advance so there are no surprises. Your treatment should not be a painful experience!
4. Long-term chiropractic treatment is not a necessity.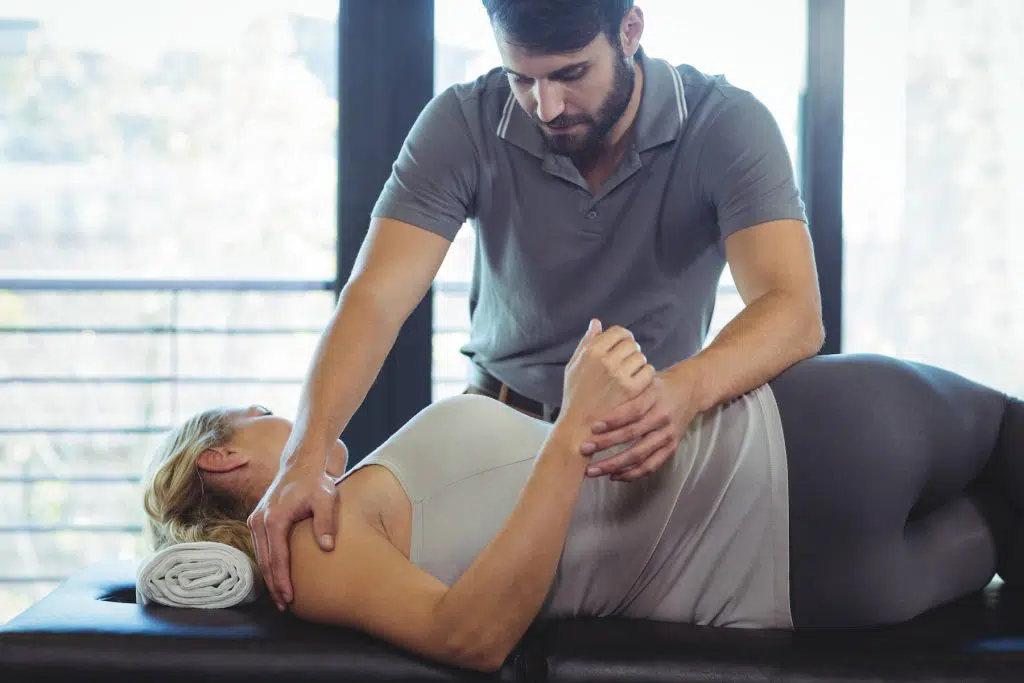 You've probably heard stories about people who need to see their chiropractor several times a week and have been doing so for years. This is just not the case with most chiropractors. They want you to feel better as quickly as possible! While some physical issues take longer to heal than others, you do not need to commit to long-term chiropractic care that goes on for years. Once a chiropractor assesses your situation, he or she should be able to provide an honest evaluation of what treatment is necessary for you to feel better, how long it will potentially take, and how much it will cost. If a chiropractor tells you that you need to sign a long-term contract for care, seek a second opinion!
5. You don't have to spend a lot of money.
Today, many insurance policies will help cover the cost of your chiropractic treatments. Check with your insurance company to see what is covered. If this type of treatment is not covered, talk to your chiropractor about your situation. Usually, you can work out a payment program to fit your specific needs. And if you find that you are not happy with the results, you should be able to stop treatment immediately.
Why Are You Waiting for Good, Chiropractic Care?
These are just a few of the many myths floating around out there about chiropractic care. If you want to feel better, I highly suggest you conduct research and find an experienced and trained chiropractor to help you. Go in for an initial evaluation, ask questions, and find out how a D.C. can help you. Thousands of people have found relief with chiropractic treatment. Maybe it's time you gave it a try, too? For more information about our, Torrance chiropractic office and getting pain relief, please click here.