If you are looking for Torrance Chiropractor reviews, no doubt you understand just how difficult it can be to deal with back problems. One of the most effective solutions is to get the right chiropractic services Torrance has to offer.
Table of Contents for Chiropractic Care in Torrance
What are Some Good Tips to Manage Back Pain?
What are the Advantages of Saturday Appointments with a Chiropractor?
How Can a Chiropractor Help With Sciatic Nerve Pain?
What are Some Good Deals Offered by Chiropractors?
Concluding Thoughts about Chiropractic Care
South Bay Pain And Wellness
2537 Pacific Coast Hwy,
Torrance, CA 90505
424-235-1562
San Pedro Pain & Wellness
525 W 7th St.
San Pedro, CA 90731
310-831-0003 Ext. 1
Newport Pain And Wellness
4700 Von Karman, Suite 1000
Newport Beach, CA 92660
(949) 734-4454
What are Some Good Tips to Manage Back Pain?
SHORT ANSWER: What Should I Know about Back Pain?
Sitting Up Straight Helps
Get a Standing Desk
Wear the Right Shoes
Stretch More
Get a Massage
Set Your Recovery Path
IN-DEPTH: How Can I Manage My Back Pain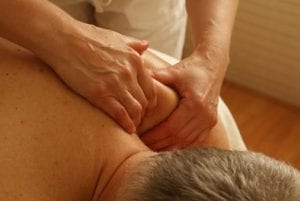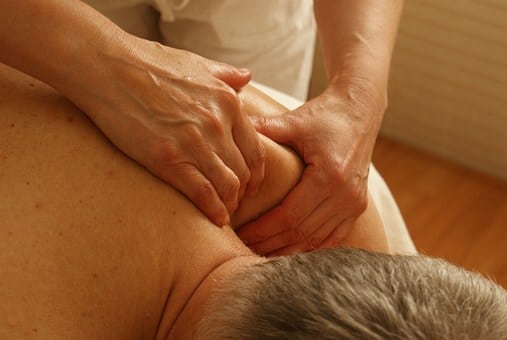 Here are some things you will learn about the care you will receive:
Sitting Up Straight Helps
Today, people tend to sit too much – and do it wrong in the process. If you remember correctly, your mother probably asked you to sit up straight when you were a child. They might also have mentioned that you shouldn't cross your legs.
Most people's go-to posture is with their right food tucked right under their left leg. Although this posture might seem to take the pressure off your back, any Chiropractor in Torrance California will inform you that this might be the source of your pain.
If you sit like this, your muscles will rotate your hip externally. This means that the bad sitting position will put pressure on your hip and cause your muscles to tighten. Years of this kind of poor posture will tighten your muscles so much that your hip may inadvertently rotate inward and make your right leg shorter than your left. As a direct result, standing and walking will become painful.
If you can, consider investing in a standing desk. Although the desk might take some getting used to, it will eventually work wonders for your back pain and your body in general.
Any nearby chiropractic office in Torrance will inform you that even when you sit, you need to ensure that you are sitting up straight and that your shoulders are back. This will evenly distribute your weight on both your hips – as long as you stop crossing your legs.
It would also help if you were able to take small walking breaks throughout the day – even if this means going out for your lunch, taking the stairs instead of the elevator, and taking the longest route to get to the bathroom.
One of the reasons you might be asking "who is the closest Torrance Chiropractor near me?" is because you have been wearing the wrong type of shoes. Unless you actually have to wear your gyms shoes from morning to evening, it is safe to assume that you have the wrong shoes and they could be the origin of your back pain.
If you live in a city especially, it means that you need to walk. In this case, you should avoid wearing high heeled shoes because they will do a number on your back and body – and might cause you to fall.
However, even flats might be harmful. Although you may feel more comfortable wearing them, just know that they lack arch support. This means that they will cause stress and strain in your knees and back.
Talk to a Torrance CA Chiropractor and they might recommend customized orthopedics that you can simply slip into your boots and flats, or the shoes you normally wear to work. If possible, invest in sandals with higher arch support – that you can wear whenever you need to air and free your toes.
As far as possible, remember that your feet stand at the foundation of everything on your body. Therefore, you need to give them support to ensure that everything stays in place and does not fall apart.
Another cause of back pain that your Chiropractor might inform you about is that you probably do not get enough stretching done. The Internet is awash with information about exercise and stretching. This means that you might not know how many times you need to stretch every day, how long you should stretch, or if you need to stretch before or after working out.
Most people only get to stretch when they are exercising. When they stop working out, they also cut outstretching – which is probably the worst thing you can do to your body and back.
Stretching is essential to your health and wellness. It will relieve pain by increasing your range of motion, blood flow, and oxygen levels. Therefore, you need to stretch your piriformis muscles – and as many muscles as you can get to – at least twice a day. Try stretching first thing in the morning and before you go to sleep at night. In case you end up skipping a lesson, which is bound to happen at one point or the other, you are certainly going to feel it when you stretch next.
Of course, you should also try to strengthen your muscles. A good option is to get exercise bands. They are affordable and you can use them at home. However, you should get a Torrance Chiropractor to show you how to stretch because doing an exercise or stretch wrong can make things unbearably worse.
You should not get a massage just because it feels good and pleasant. Instead, go for something that will work wonders on your body in the long run. If possible, visit your Chiropractor in Torrance CA twice a month for physical and massage therapy.
This is one of the best ways to ensure that you are on track with your recovery from back pain and any other bodily pain you might be feeling. Although not everyone needs so much massage therapy, it will not hurt for you to get some work done every so often.
The Massage Therapist will dig right into your muscles and this might feel painful. You may also hurt for a couple of days after that. However, the more you get massages, the easier things will get and the better you will feel.
Since the best Massage Therapists are located at your local chiropractic office, it means that they will work with your Chiropractor to heal your pain and any injuries you might have.
Although Swedish massages sound like a great idea, you just need an expert who knows the cause of your pain/injury and the permanent way to fix it – not just to help you feel better.
Recovering from back pain might take some time. However, as long as you are making progress, you should continue seeing your Torrance Chiropractor. If you have a hard time sitting for a couple of minutes and having your back go numb, the best solution is to get some chiropractic work done.


Of course, the process of recovery will work differently for everyone and the specific injuries involved. Still, you will eventually discover that the sooner you get professional help and change some habits, the faster it will be for you to recover.
What are the Advantages of Saturday Appointments with a Chiropractor?
SHORT ANSWER: What are The Benefits of Seeing a Chiropractor?
Treat the Cause
Improve Sleep
Heal Chronic Pain
Boost Immunity
Avoid Medication
Help with Headaches and Migraines
Improve Fertility and Pregnancy
Improve Sports Performance
Reduce Hospital and Doctor Visits
IN-DEPTH: Why Should I See a Chiropractor?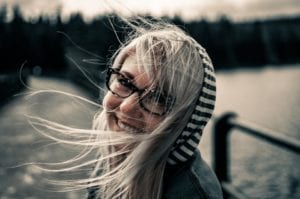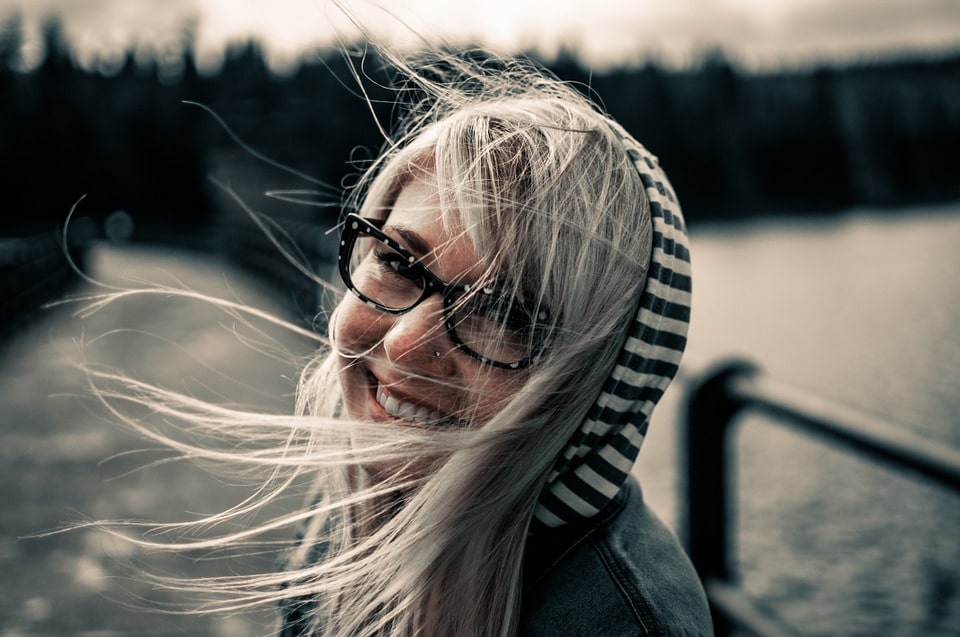 Are you looking for a Chiropractor open Saturday South Bay Torrance Redondo Beach CA? Then you are in the right place. There are many reasons to go see a chiropractor. In case you suffer from chronic pain – such as back pain – it is essential that you see a trained and qualified Chiropractor in Torrance.
Chiropractic care is one of the most popular treatments in the United States. Today, Doctors of Chiropractic treatments serve 35 million Americans every year. However, you should not just see a Chiropractor because you have pain in your back.
Here are some reasons why you might want to get checked by a chiropractor:
Chiropractic care essentially focuses on getting to the root cause (or causes) of your problem and not just to the symptoms. A recent study compared this type of care to prescribed medications and found that 56% of patients who see a doctor get a 30% reduction in their lower back pain after just one month. On the other hand, 94% of the patients who undergo chiropractic treatment see a 30% reduction in this type of pain after 4 weeks.
For example, vertigo is one of the conditions that is now treated more effectively through chiropractic care. This is because Chiropractors do not just deal with the signs and symptoms of this condition. Instead, they move the patient into certain positions that will help to re-establish balance in the ear.
To this end, treating vertigo through chiropractic is now believed to be the most effective solution. A recent study found that after 3 to 4 treatments, 80 percent of all the patients were free of vertigo symptoms.
In the same way, a poll by the National Sleep Foundation showed that 60 percent of American adults experience problems with sleep at some point. Another APTA Move Forward Survey found that more than 30% of adults complained about how their LBP has a negative impact on their sleep – with more than half the respondents reporting that they experience a poor quality of sleep.
The manipulation therapies that are used with chiropractic treatment in Torrance will help improve your blood flow. This is one of the essentials for getting a good night's rest.
In the same way, your Chiropractor will focus on correcting the subluxations and misalignments in your spine. These misalignments often create stress response – where your body will be out of balance – and do not allow your body to rest properly.
If you have poor sleep patterns, therefore, you should see a well-trained Torrance Chiropractor. They will adjust your subluxations with careful and safe techniques, help your body to start functioning properly and normally, and eventually improve your sleep.
During your first session with a Chiropractor, they will try to get to the main cause of the problem. They will work out those areas of your body that have muscle tension and inflammation first before they build an effective treatment regimen for you.
This approach is one of the reasons why so many people are now turning to Chiropractors whenever they experience chronic pain. If you have a long term condition, one study showed that you can deal with the pain intensity better through chiropractic care than if you went to a pain clinic – most of which will only focus on solving the symptoms of your pain.
Additionally, Chiropractors will employ several other complementary procedures to deal with your chronic pain. These include, but are not limited to TENS therapy, EMS (electric muscle stimulation), and ultrasound among other techniques.
Scientific evidence supports the fact that chiropractic healing has a definite advantage on immunity. This is because of the relationship between the immune system and the nervous system, which means that tweaking the one automatically tweaks the other.
A series of Journal of Manipulative and Physiological Therapeutics studies have even shown that several cell types in the immune system show increased biological activity when one undergoes chiropractic adjustments.
One of the reasons most people prefer to visit a Torrance CA chiropractor is so that they do not have to take pain relief medication. In the process, they avoid the inevitable and sometimes painful side effects that these drugs cause.
Most pain relief medications are designed to treat the symptoms. Chiropractic, on the other hand, will try getting to the real cause of the problem. This means that Chiropractors work more effectively when it comes to managing conditions.
An Annals of Internal Medicine study conducted on options to treat neck pain found that patients who use a Chiropractor (or exercise) are over twice as likely to be free of pain in comparison to those who take medicine.
Help with Headaches and Migraines
Today, 9 out of every 10 Americans suffer from migraines and headaches. Although they vary in intensity, these types of pains have a direct bearing on the overall quality of your life.
One of the most effective ways to treat migraines and headaches is to see a Chiropractor. Chiropractic care is quickly useful – even though spinal manipulation is more commonly used than other techniques. A 2011 JMPT study found that Chiropractors and the care they provide will improve both headaches and migraines.
Improve Fertility and Pregnancy
During pregnancy, your body will go through several changes. These changes can cause pelvic pain and LBP. Since you won't be able to use most pain medications at this stage, you might want to go for chiropractic care in Torrance CA.
Your Chiropractor will help you heal the lower back pain. In fact, a 2002 study showed a success rate of 82% in the use of chiropractic care for turning breech babies.
If you are struggling to conceive, you might also want to opt for chiropractic care. It is one of the most effective alternatives to any other treatment that you might be considering.
Improve Sports Performance
Professional sportspeople see Chiropractors – after, during, and before sports performances. All the 32 teams in the National Football League now use a Doctor of Chiropractic to deal with ongoing neck and back problems. These doctors also provide overall conditioning for the players.
In this case, your Chiropractor will focus on every aspect of your body. This is why they are used across all sports in the US Paralympic and Olympic teams. As a direct result, they improve the performance of the players. In baseball, chiropractic care helps prevent lower limb injuries such as hamstrings while also improving long jump distances and muscle strength.
Reduce Hospital and Doctor Visits
From the impact that Chiropractors have on different conditions, it follows that seeing one will directly reduce the number of visits you make to a doctor or hospital. In the long run, it will also reduce your pharmaceutical costs.
Consider this: 2 to 5% of all visits to a doctor in the US are for back pain. Although this might seem like a small percentage, it is actually expensive and costs close to $84 billion in healthcare.

Additionally, a Journal of Manipulative and Physiological Therapeutics study showed that there was a 43 percent decrease in admissions to hospital, 43 percent fewer outpatient procedures and surgeries, and a 52 percent reduction in total pharmaceutical costs for people who used chiropractic doctors as their primary healthcare providers.
That said, you might want to see your chiropractor on a regular basis. One such way is to always book Saturday appointments, and do the following:
5 Secrets to Making the Most of Chiropractic Care
Create a routine, such as by only going for Saturday appointments
Notify your family members and friends, so that they encourage you to keep regular appointments with your Torrance Chiropractor
Prioritize chiropractic care
Remember the consequences and alternatives to failing to see your chiropractor
Talk to your Torrance Chiropractor

TAKE AWAY: There are many reasons why you might want to visit a Torrance Chiropractor. From dealing with chronic pain to finding the right solution for your sleepless nights, the importance of seeing a Chiropractor cannot be overemphasized.
How Can a Chiropractor Help With Sciatic Nerve Pain?
SHORT ANSWER: What Solutions Does Chiropractic Offer for Sciatica?
Ice/Cold Therapy
Ultrasound
TENS Unit
Spinal Manipulation/Adjustments
IN-DEPTH: How Will a Chiropractor Solve My Sciatic Nerve Pain?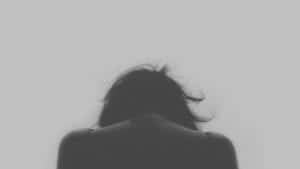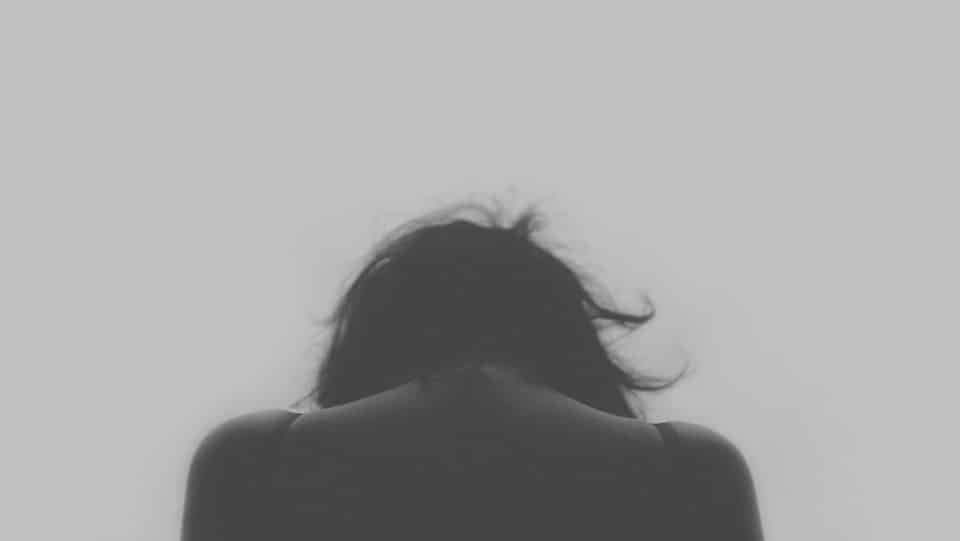 While looking for back pain chiropractic in Torrance solutions, you should keep in mind that it is possible to find a Chiropractor who specializes in sciatic nerve Torrance. This is because most doctors of chiropractic also treat sciatica.

This condition is normally characterized by pain originating in the buttock and low back. The pain travels into both or one of your legs and will vary in frequency and intensity.
Back to Table of Contents
7 Signs of Sciatica
Constant
Frequent
Intermittent
Minimal
Moderate
Occasional
Severe
The pain appears as a dull, sharp, toothache-like, achy, or even as pins and needles. It might also show up like an electric shock. Some of the symptoms that are commonly associated with this condition include tingling sensations, numbness, and burning.
Sciatica is also known as referred or radiating pain, neuralgia, or neuropathy. Although you might think that it is a disorder in and of itself, your Torrance Chiropractor will explain that it is more of a symptom of another disorder.
Treating the symptoms of sciatica might involve seeing a Chiropractor. The doctor will help your body use its potential for self-healing. This is because the restricted movement of the spine often leads to reduced performance and function, and causes pain. The advantage of chiropractic care is that it is non-surgical, non-invasive, and free of drugs.
Therefore, the Chiropractor you see can provide sciatica therapy. This will mostly depend on the causes of sciatica you are experiencing. Here are some of the treatment modalities commonly used for back pain and sciatica:
This treatment will reduce inflammation. It will also help to control the sciatic pain.
This gentle heat is created by sound waves. It will penetrate deep into your tissues and increase circulation. In the process, the ultrasound performed by your Chiropractor will help to reduce pain, stiffness, swelling, cramping, and muscle spasms.
Otherwise referred to as transcutaneous electrical nerve stimulation, TENS is a small machine used to stimulate muscles. Your Torrance CA Chiropractor may deliver electric current in variable intensities to try and control any acute pain as well as reduce muscle spasms.
Spinal Manipulation/Adjustments
Alternatively, your Chiropractor might manipulate your spinal nerves to restrict the spine from moving and restore any misaligned vertebral bodies to the right position within the spinal column.
These adjustments can reduce the nerve irritability that might be responsible for your inflammation, pain, muscle spasm, and any other symptom related to your sciatica.

TAKE-AWAY: From spinal adjustments and manipulations to ultrasound, a Doctor of Chiropractic's have a wide variety of solutions for sciatica and other forms of back pain. See a doctor today to heal the condition that has been troubling you.
What are Some Good Deals Offered by Chiropractors?

There are many different chiropractic deals coupons Torrance CA on offer. You can now use your chiropractic coupons in Torrance CA to get a variety of services.  When contacting Zaker Chiropractic's request details related to our current offerings in the following areas:

9 Services Offered by Zaker Chiropractic's
Advanced strengthening programs
Chiropractic care
Decompression therapy
Diagnostic testing
Manipulation under anesthesia (MUA)
Massage therapy
Personal training
Physical therapy
Pilates
Concluding Thoughts about Chiropractic Care
Zaker Chiropractic provides a wide variety of affordable and effective chiropractic services. If you are looking for a solution for your back pain – or any other sort of chronic pain – you should book an appointment with Zaker Chiropractic to discuss your condition, get the right diagnostic, and benefit from the many wonders of chiropractic care. You can reach us on 424-235-1562 or by filling out the form here.