Our Unique Approach at Our Newport Beach Chiropractic Office
Whether it's for back or neck pain or a sports injury, Newport Beach Pain & Wellness is here for you. Based in Newport Beach, California, we're a leading integrated wellness practice with 3 locations offering chiropractic, massage, cryotherapy, physiotherapy, pilates, strength training, and more to provide our patients with a complete healing approach to alleviate their chronic and acute pain.
Our chiropractors in Newport Beach, CA work closely with each patient to determine the best treatment plan to help you reach your personal health goals, restore mobility, and improves overall health. Whether it's the treatment for neck and shoulder injuries, our newest facility has the tools and resources needed to help you heal and reach your maximum potential.
Whether you live nearby or commute from Costa Mesa, we invite you to visit our newest chiropractic office in Newport Beach to discover our variety of holistic services provided.
Conditions Treated by Our Chiropractors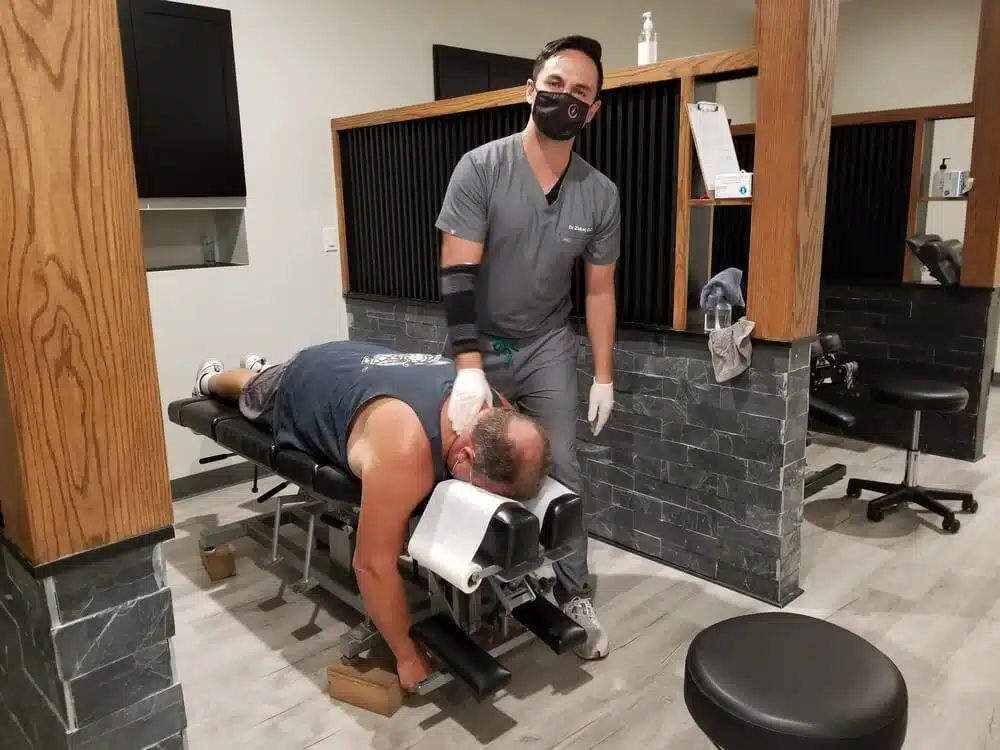 Our team at Newport Beach Pain & Wellness provides care for a wide range of injuries and conditions. Our Newport Beach chiropractors help heal sudden injuries that occur from auto accidents, playing sports, or working, as well as treat other conditions such as bulging and herniated discs, frozen shoulders, spinal abnormalities such as scoliosis, muscle strains, sprained joints, sciatica, and whiplash. We also care for chronic pain resulting from conditions such as arthritis, degenerating discs, headaches/migraines, and fibromyalgia.
Many people believe that chiropractic care only alleviates back pain. While it is true, our doctors do more than just that. We also manipulate your spine through chiropractic adjustments into alignment which improve the function of all your body's systems including your circulatory and neurological systems. This means that you feel better, are able to think clearer, sleep more soundly, and enjoy your favorite activities without pain.
With quality care and the right diagnosis, our Newport Beach chiropractors work with you to help you achieve wellness goals such as improved endurance and weight loss.
Our Therapies & Treatments
Our integrated chiropractic and wellness clinic uses a "whole person approach." After a complete evaluation with one of our chiropractors, you are set up with a chiropractic care plan tailored to your specific needs. Depending on the origin of your conditions, symptoms, and health history, our chiropractors may use any of the following therapies & techniques:
Chiropractic Adjustments- these gentle spinal and joint manipulations position your back and joints into pain-free alignments. This allows for proper nerve and circulation flow and also restores your range of motion. Adjustments also position the spine into a healthy alignment in which conditions such as herniated discs and sciatica can naturally repair themselves.
Spinal Decompression- we reduce pressure on the vertebrae, which can create disc problems, through spinal decompression. This non-invasive technique lengthens your spine and increases the disc space. This allows discs to heal which eliminates back pain and weakness or tingling sensations in your arms and legs.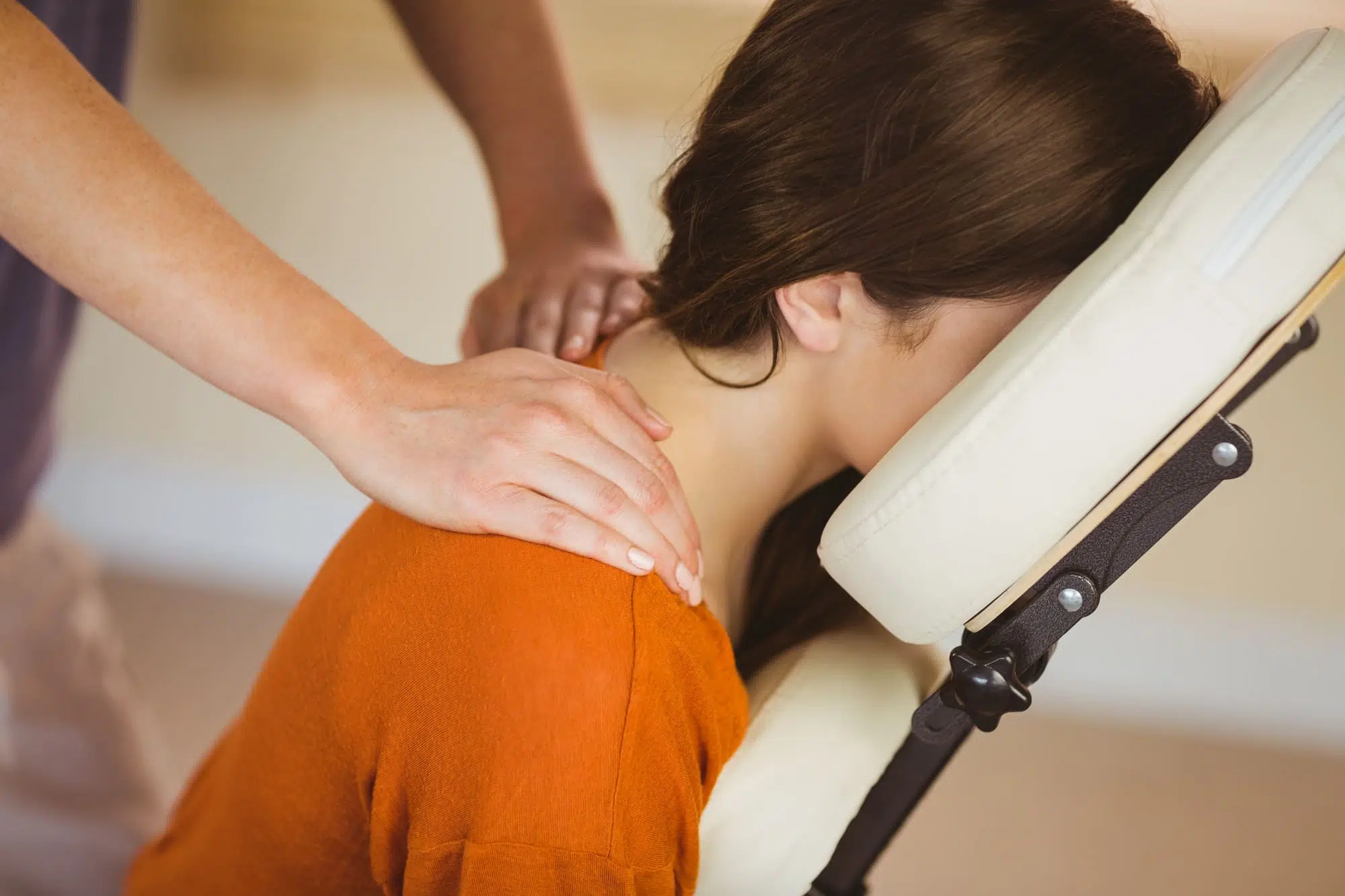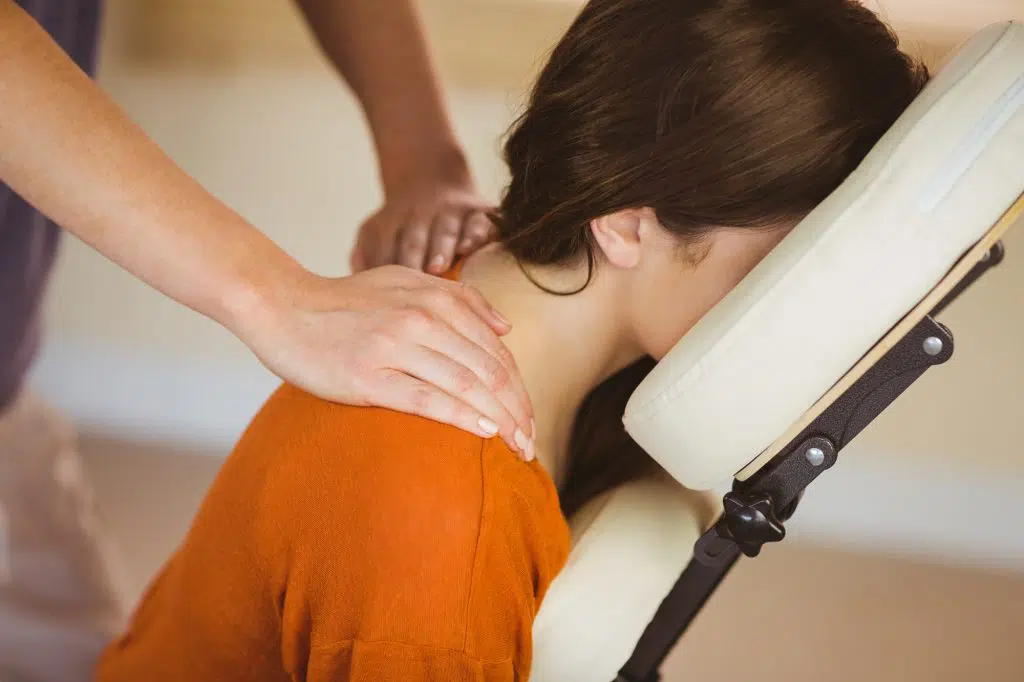 Massage Therapy- this technique works to reduce muscle tension and eliminate the production of muscle scar tissue following an injury. Massage therapy encourages muscular balance which supports a healthy spine and joint alignment and also eliminates a poor range of motion.
Cryotherapy- this cold therapy may be used on your entire body or in particular areas to decrease pain and promote healing. The cold therapy numbs nerve pain and also stimulates your metabolism to help with weight loss, exercise, and pain-free movements.
Physiotherapy & Strength Training - our doctors recommend a variety of exercises including Pilates, stretching, and strength training to restore a healthy body. We show you the ideal exercise program for your condition and may have you work with a personal trainer for proper technique.
Manipulation Under Anesthesia (MUA)- some of our clients are in an amount of pain that limits the adjustments our chiropractors can perform. Under light anesthesia, your body relaxes and the adjustments help you to break through barriers that have been causing back pain and arthritis pain.
About Our Chiropractors in Newport Beach, CA
Our Newport Beach chiropractor, Dr. Zaker enjoys providing athletic care for professional, amateur, and weekend athletes. His services provide care for injuries, but can also help improve your body's function so that your physical abilities work at their best.
Dr. Kim focuses on functional rehabilitation, extremity manipulation, and soft tissue therapies as part of his care program to reduce your pain and aid in injury recovery. Both of our chiropractors evaluate your spine, joints, and overall health to determine any sources of discomfort or areas of improvement. We implement a chiropractic care plan to speed your recovery and help you feel better.
Contact Our Newport Beach Chiropractic Office for Lasting Pain Relief
To learn more about what our current and past Newport Beach clients are saying, feel free to check out our Yelp and Google+ reviews. To learn more about our services or to schedule your complete consultation, please contact our Newport Beach chiropractic office today at 949-734-4454. You can also visit one of our other chiropractic offices in Torrance or San Pedro nearest you!