At our chiropractor in Lomita, California, we offer comprehensive chiropractic care that includes spinal adjustments and decompression therapy. However, we do much more than solely provide chiropractic adjustments. Other treatments available at our chiropractic clinic include:
Massage therapy
Pilates
Cryotherapy
Physiotherapy
Personal training
Decompression therapy
Advanced strengthening
By offering a variety of modalities, we can provide a truly holistic treatment program for our patients. This allows you to gain the greatest amount of benefit from chiropractic care.
Benefits of Chiropractic Care in Lomita
Through regular chiropractic treatments in Lomita, we can help you resolve any musculoskeletal pain. Neck pain and back pain, especially lower back pain, are two of the most common types of pain we treat using chiropractic care. However, this is by far the only type of pain we treat. Our chiropractors can treat any variety of musculoskeletal disorders including:
Nerve pain, such as fibromyalgia and sciatica
Headaches and migraine pain
Repetitive use disorders including rotator cuff syndrome and carpal tunnel syndrome
Lower back pain
Spine disorders including scoliosis
Neck pain including whiplash
Shoulder pain
Joint pain
Allergies, sinus infections, and earaches
Chiropractic care is a safe and gentle approach to pain relief, as well as the treatment of injuries and illnesses. This includes treatment for infants, children who are still developing, and teenagers who are most susceptible to scoliosis. We also treat adults including seniors using our chiropractic treatments.
Why Lomita Chooses Chiropractic Pain Relief
One of the biggest reasons why patients turn to chiropractic pain relief is that it is a minimally invasive treatment. We do not use drugs or surgery as part of our treatments. In addition, there is no downtime. You can stop in for a chiropractic adjustment on your lunch break and be able to return to work without any issues after your treatment. For certain people including pregnant or nursing mothers and individuals with substance use disorders, chiropractic care is a welcomed relief for the pain.
Chiropractic care also helps boost your body's natural immune system while improving your circulation. This aids with healing after an injury or illness, such as an auto accident or sports injury. By getting routine chiropractic treatments you can help maintain a more efficient immune response. This helps you fight off illnesses and maintain healthier well-being.
Who Needs to See a Chiropractor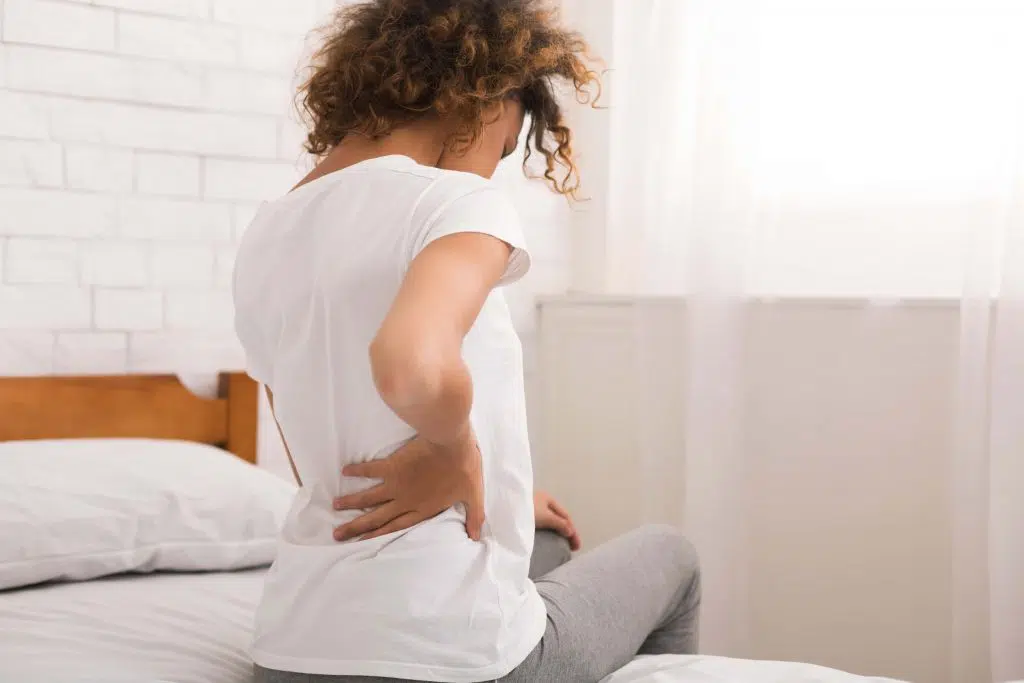 We work with athletes who suffer from sports injuries, auto accident victims, and patients with wear and tear damage. We also treat individuals who are otherwise healthy but who want to maintain their optimal physical performance. In reality, anyone can benefit from chiropractic care.
Our goal with chiropractic treatments is to provide our patients with drug-free pain relief, as well as a chiropractic care routine to help prevent accidents and injuries in the future. In addition, by visiting our Lomita chiropractor on a routine basis, we can gain a full spectrum view of your overall health and wellness. This allows our chiropractors to diagnose early signs of injuries or illnesses to start treatment immediately.
Choose a Lomita Chiropractor
We serve patients in the South Bay area of Lomita. Our office in Torrance, California is conveniently located in the Rolling Hills Plaza on Crenshaw and Pacific Coast Highway. We are open for lunch breaks and during the evenings to accommodate your busy schedule. In addition, our chiropractors provide Lunch and Learn sessions for companies interested in chiropractic care for employees.
Contact our office at 310-928-9240 to schedule an appointment with our chiropractors Dr. Misa Zaker and Dr. Jong H. Kim. We look forward to treating you and your family. Zaker Chiropractic also provides multiple locations to serve you. Call (949) 734-4454 for an appointment with Newport Beach Pain & Wellness in Newport Beach, (424) 235-1562 for South Bay Pain & Wellness in Torrance, or (310) 831-0003 for an appointment with San Pedro Pain & Wellness in San Pedro. Each of our clinics offers a wide list of services near you in Lomita, CA