You may have heard of Zaker Chiropractic before, but did you know that we serve residents of Costa Mesa? Our team is happy to provide a full suite of all-natural health, wellness, and accident rehabilitation services for individuals and families throughout the South Bay & Orange County areas -- so if you've been trying to find the ideal chiropractor near Costa Mesa, your search has ended!
The Zaker Chiropractic Difference: Our Whole-Person Chiropractic Treatment Philosophy for Costa Mesa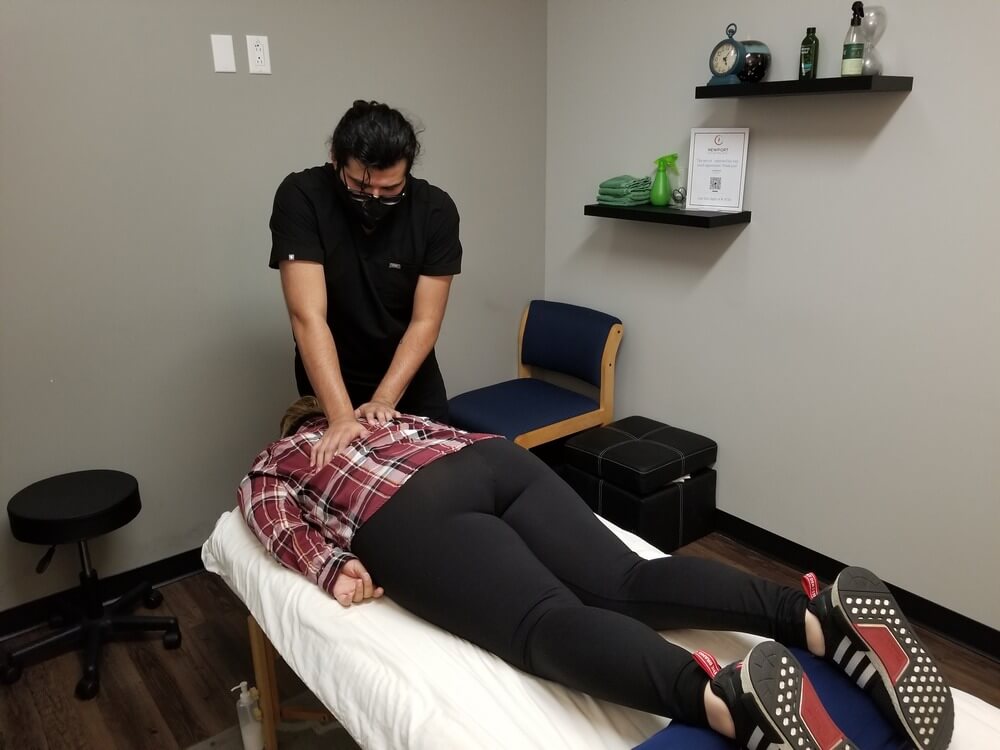 Here at Zaker Chiropractic, we believe that true healing goes beyond the treatment of surface symptoms with quick fixes such as painkillers or extreme methods such as invasive surgery. We seek to correct the underlying physical imbalances that produced your symptoms in the first place, to deliver more lasting and meaningful results that improve every aspect of your well-being.
Our whole-person chiropractic philosophy includes evaluating everything from spinal alignment to lifestyle habits, sports technique, stress issues, nutritional deficits, and other factors that go into creating your current state of health. We can then customize a care program to correct those underlying issues, easing your symptoms in the process.
Our Chiropractors Serving Costa Mesa
Either Costa Mesa chiropractor on our team offers the highest standards of chiropractic care. Dr. Misa Zaker, a graduate of the Southern California University of Health Sciences, specializes in nerve conduction velocity and manipulation under anesthesia. Dr. Zaker frequently works with athletes at all levels to help them rehabilitate injuries and optimize their physical performance. Dr. Jong H. Kim, a graduate of Palmer College of Chiropractic, interned at LA Sports and Spine before joining our clinic. Dr. Jong specializes in manipulation under anesthesia and is a certified chiropractic extremity practitioner, focusing on musculoskeletal conditions involving the extremities as well as back pain and neck pain.
From Auto Accident Rehabilitation to Preventative Wellness Care: Our Services
Your Costa Mesa family will be amazed at the sheer number of services and techniques we offer here at Zaker Chiropractic. Our multi-modal treatment plans help you heal faster and more thoroughly than any single mode of care could achieve. Turn to our clinic for: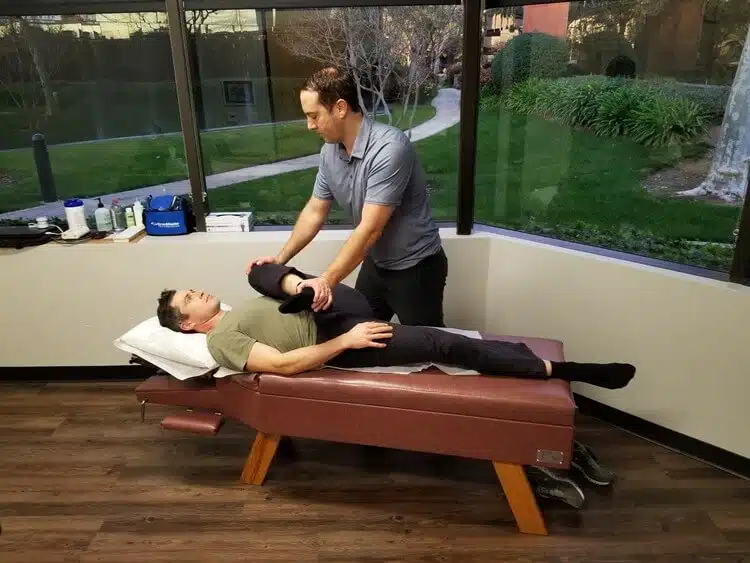 Chiropractic care - Your Costa Mesa chiropractor can make precise chiropractic adjustments to any of your spinal or extremity joints that have fallen out of their natural alignment. These adjustments can help your joints move more easily and help the nervous system do its job as effectively as possible.
Massage therapy - Massage therapy offers some remarkable health benefits. We use chiropractic care to make adjustments more effective. On its own, massage can speed healing, relieve pain and swelling, ease muscle tension, break up scar tissue, and reduce stress.
Pilates - Pilates can improve your endurance, strength, flexibility, and posture. Our Pilates programs are ideal for anyone seeking a healthy spine.
Cryotherapy - Cryotherapy is well known for its ability to numb painful tissues and nerves, but we can also use it to give your metabolism a boost, helping you move better, exercise, and lose excess pounds.
Physiotherapy and advanced strength training - If you need to rebuild your pain-free function following an auto accident, sports mishap, surgery, or extended illness, our training programs can help you achieve your specific rehabilitation goals.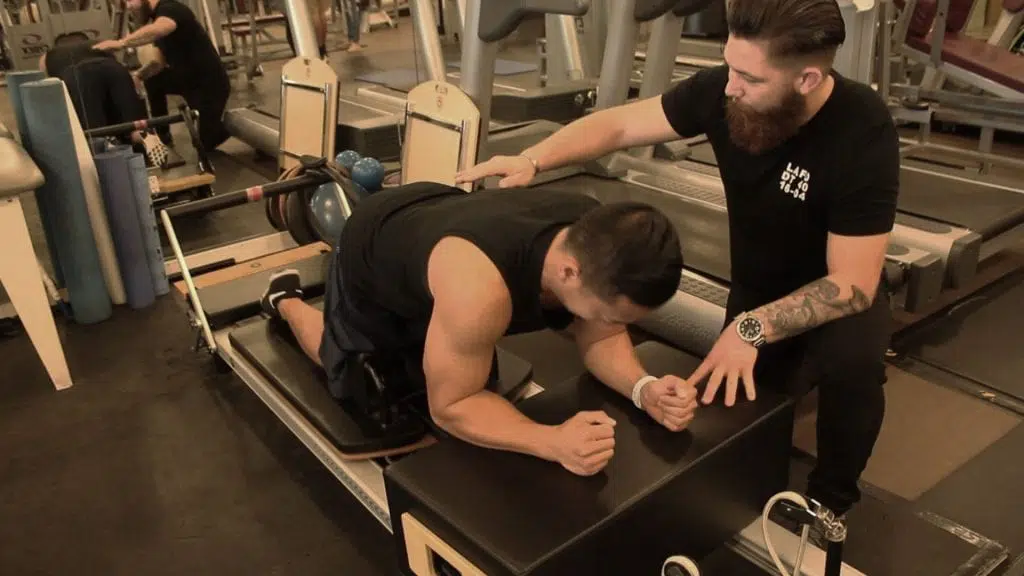 Personal training - Are you looking to improve your shape, stamina, energy level, or physical abilities? Get the help you need through our training programs.
Decompression therapy - Decompression therapy uses a special flexion-distraction table to correct the position of herniated or bulging discs. It can relieve neck pain, back pain, and neurological symptoms in the extremities.
Diagnostic testing - We offer nerve conduction velocity (NCV) and electromyography (EMG) testing as well as X-ray imaging to diagnose the exact source of your health challenge.
Manipulation under anesthesia (MUA) - MUA enables our chiropractors to administer deeper and more extreme chiropractic adjustments with no pain for the patient.
Schedule an Appointment With Your Costa Mesa Chiropractor
We're just a short drive from your Costa Mesa home, so come meet us in person. Call our Newport Beach office at (949) 734-4454 for an appointment with a chiropractor near Costa Mesa! Zaker Chiropractic also provides multiple locations to serve you. Call (949) 734-4454 for an appointment with Newport Beach Pain & Wellness in Newport Beach, (424) 235-1562 for South Bay Pain & Wellness in Torrance, or (310) 831-0003 for an appointment with San Pedro Pain & Wellness in San Pedro. Each of our clinics offers a wide list of services near you in Costa Mesa