Neck pain is a common reason why patients come into our office. People often do not realize how much they use their necks daily until they start to experience pain and discomfort. Pain in the neck can be extremely debilitating. This can make it hard for someone to look from side to side or bend their neck up and down. Fortunately, a chiropractor is a neck pain specialist who can help people suffering from this discomfort.
Natural Pain Relief From a Neck Pain Specialist
A chiropractor will use natural pain relief to help someone who is suffering from neck pain. While many people will try to use prescription medications or a surgical procedure, a chiropractor knows that there are natural pain relief alternatives. The body can heal itself naturally. The goal of a chiropractor is to help the body bring out these natural abilities so that people can feel like themselves without having to visit the operating room or travel to a pharmacy for prescription pain medications.
The Best Neck Pain Doctor Addresses Root Cause of Problems
In addition, a chiropractor will work hard to help someone address the root cause of their neck pain. When someone goes to other healthcare providers, these doctors are only going to treat the problems that are on the surface. While this might help someone find relief temporarily, without addressing the root cause, the problems are only going to return. With a chiropractor, these problems will not come back. The goal is to not only treat the symptoms but also prevent the problems from coming back in the future. Trust a neck pain chiropractor to eliminate the problem for good.
Little to No Side Effects From Treatments
While neck pain problems such as whiplash or a herniated disc might be unpleasant, the side effects of some treatment options might be even worse. In this situation, it is important to invest in treatment options that are not going to create unpleasant side effects for patients. This is the goal of someone who specializes in chiropractic care. The treatment options that a chiropractor will recommend have few to no side effects at all. This is one of the biggest benefits of trusting a trained chiropractor.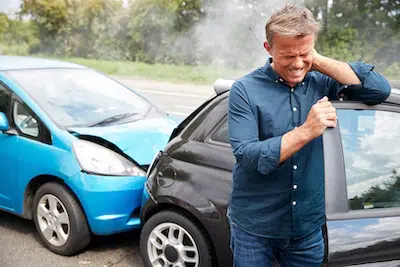 Chiropractic Care for Whiplash
When someone comes to the office of a chiropractor experiencing neck pain, such as that due to whiplash, there are a few treatment options that might be recommended. First, spinal manipulation is typically used to make sure the various vertebrae are lined up properly. Sometimes, due to an accident, poor posture, or an injury, the vertebrae are knocked out of alignment. A chiropractor can use a series of controlled thrusts to make sure the vertebrae are lined up as they should. This can help people suffering from neck pain due to problems such as whiplash.
Decompression Treatment Options for a Herniated Disc
Another common problem we see is a herniated disc. When someone has suffered a herniated disc, the vertebrae often press on nerves as they leave the spine, leading to shooting pains that travel down one or both arms or legs. Spinal decompression can be used to help people suffering from this problem. In spinal decompression, the chiropractor will apply traction to the spine. This traction is used to open up the vertebrae ever so slightly. This is done to relieve the pressure on the nerves. This can help someone experiencing neck pain from a herniated disc.
Rely on the Best Neck Pain Doctor
Anyone who is looking for the best neck pain doctor in the Torrance, San Pedro, or Newport Beach, CA regions should reach out to our office today to learn more about our services. At Zaker Chiropractic, we provide our patients and their families with the latest treatment options in our field. This is one of the many reasons why our patients leave fantastic reviews on Yelp and Google. Call us at (424) 235-1562 to make an appointment with one of our doctors. We would be proud to take care of your neck pain needs.