Chiropractic care is an alternative medicine source that focuses on natural, hands-on healing without the use of drugs. Chiropractic doctors, like traditional medical doctors, are required to endure extensive education, pass a state-monitored licensing examination, and undergo continuing education throughout their careers. Chiropractic medicine is often used to treat neck and back pain, pain in the arms and legs, and joint pain, or even be used to treat chronic headaches or allergies.
What Type of Training Is Needed?
Just as with a traditional medical doctor, chiropractors must go through years of education and practice. A chiropractor is required to go to doctoral graduate school from an accredited university. Chiropractic schools work under the rules and regulations of the US Department of Education, just like a traditional medical school does. Following school, a chiropractor must pass a nationally sanctioned board exam to obtain a medical license to practice chiropractic care. From there, chiropractic doctors must continue their education through accredited programs and yearly training.
To work as a chiropractor, many diagnostic and treatment skills are required. A chiropractor must be able to read diagnostic testing such as X-Rays and MRI scans. Sometimes a chiropractor is required to perform laboratory testing to confirm a diagnosis. Additionally, a chiropractor uses hands-on evaluation to determine the correct diagnosis and treatment of a condition or injury. Throughout a chiropractor's education, specific coursework is designed to allow a chiropractic doctor to make educated diagnoses in the office.
What Symptoms Does Chiropractic Care Treat?
A chiropractor can treat both acute injuries and chronic conditions. Treatment will vary depending on the type of condition and the severity of the injury. Symptoms can be split into two categories; degenerative conditions and common injuries.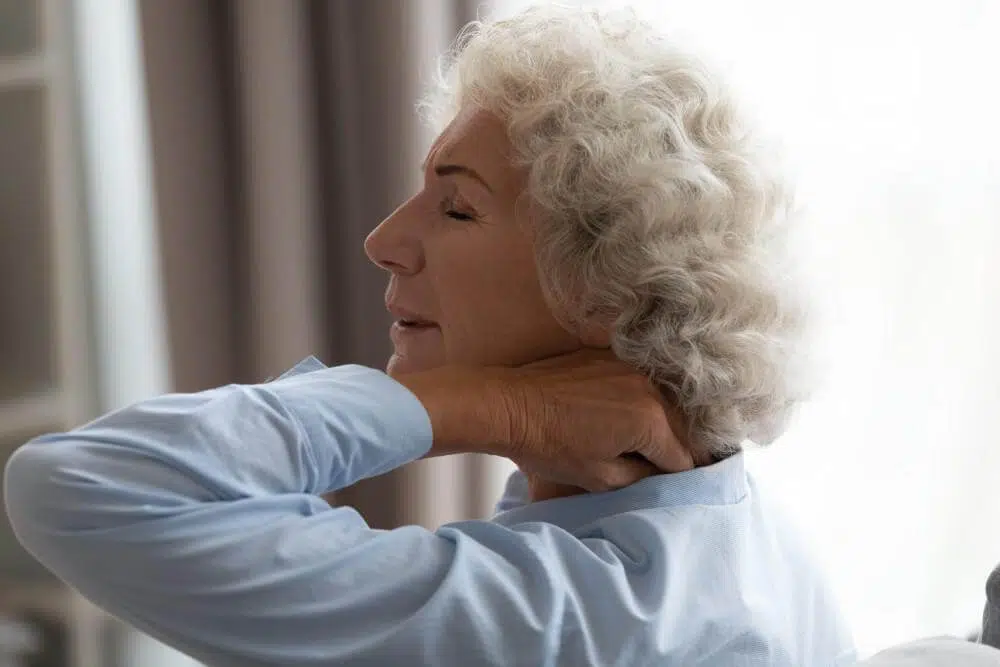 Degenerative Conditions - A chiropractor can help patients find relief from painful symptoms associated with arthritis, osteoporosis, and scoliosis. These conditions typically occur more commonly with age and can impact day-to-day life. Through proper pain management and regular exercise, many symptoms of chronic conditions can be mitigated with chiropractic care.
Injury - Chiropractors regularly treat injuries to not only the neck and spine but also injuries to the extremities. Fractures, dislocations, and soft tissue injuries can be treated by a chiropractor. Sprains and strains can be rehabilitated through medical massage and physiotherapy. Additionally, whiplash, a common automobile accident injury, can be successfully treated with non-invasive chiropractic care. Chiropractors also see patients that have suffered from herniated disc injuries and can provide natural treatment options.
What is Subluxation?
Subluxation is a common term that is used in chiropractic care that describes a slight misalignment of the vertebrae within the spine. This misalignment can be the cause of immediate back pain or other underlying conditions. Symptoms of a subluxation can include pain, swelling, difficulty moving the joint, or numbness and tingling. Treatment for a subluxation should be left to a chiropractor. Depending on the type of injury and condition, as well as the severity of the injury, a chiropractor will utilize one or several techniques including physiotherapy, manual manipulation, heat/cold treatment, strengthening, and stretching exercises.
Why Choose a Chiropractor?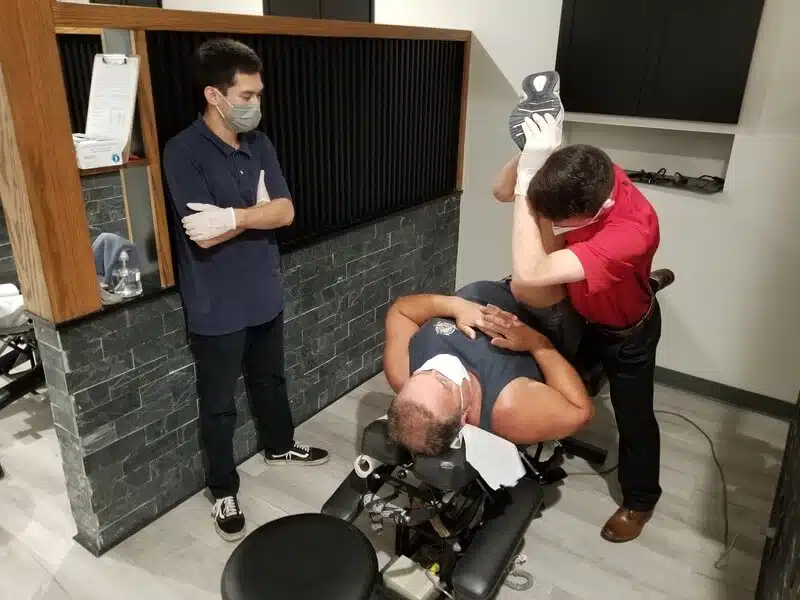 Although commonly considered alternative medicine, a chiropractor can provide safe, effective treatment to help eliminate pain. Chiropractic care is an excellent alternative to painful surgery or drugs. Surgery requires an invasive procedure that can take weeks or even months of recovery, and can ultimately be a dangerous procedure. Treating back pain with drugs can introduce synthetic substances into the body which can have several undesirable side effects on organs throughout the body. Drugs also pose the danger of becoming habit-forming or can make a person feel drowsy or dizzy.
Comparatively, chiropractic care is a natural choice that has been used for centuries in treating pain. A chiropractor focuses on the integral relationship between the body's structure and the neuromuscular system. By restoring balance and harmony within the body, bones, ligaments, tendons, and muscles are free to move and heal naturally. Chiropractic care is safe to treat both chronic conditions and acute injuries.
For more answers about how we can help you relieve pain without drugs or surgery, make an appointment with Zaker Chiropractic. Our chiropractors provide a wide variety of services to diagnose and treat your condition. Zaker Chiropractic has several locations to serve you. Call (949) 734-4454 for an appointment with Newport Pain & Wellness in Newport Beach, (424) 235-1562 for South Bay Pain & Wellness in Torrance, or (310) 831-0003 for an appointment with San Pedro Pain & Wellness in San Pedro. Each clinic offers a multidisciplinary list of services.